A little history of Fado
Fado is an iconic musical genre of Lisbon and the history of Portugal, recognized as UNESCO's intangible cultural heritage.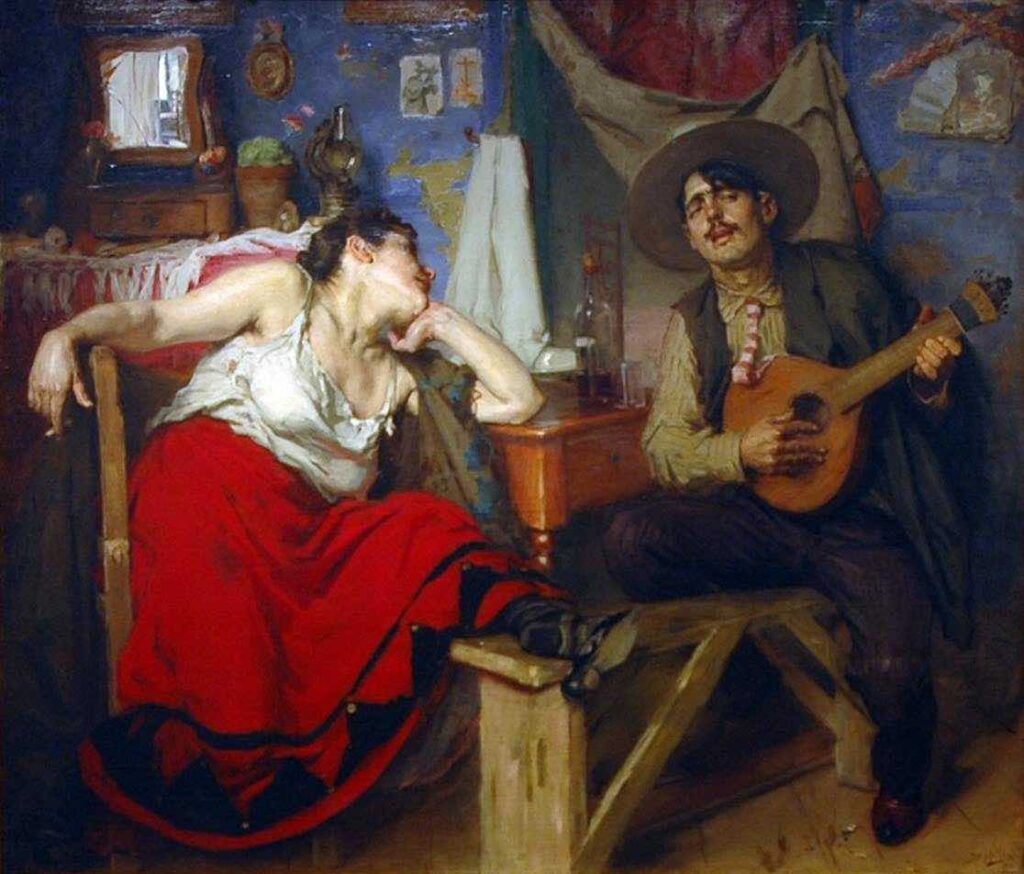 History
Fado likely emerged around the years 1820 or 1840 in Portugal, but its exact origins are uncertain. According to some, it was the song sung by Portuguese sailors returning from voyages to Angola.
It's the music of Lisbon's underworld: sailors, dockworkers, street vendors, prostitutes, and all sorts of rogues belted out, as night fell, the dramas of their destinies: poverty, lost love, death, between anger and saudade, an untranslatable nostalgia, often accompanied by the 12-string Portuguese guitar.
It was practiced everywhere, even in the most remote taverns, beyond any surveillance. It drove workers to drink, to question their own existence, the fidelity of their love…
SALAZAR
Under the dictatorship from 1932 to 1974, Salazar attempted to orchestrate this popular song through the Triple F: Fado – Fatima – and Football, which symbolized Portuguese values…

The government tried to control this music that was all the more uncontrollable. Musicians, singers, and songwriters had to register and submit their lyrics to censorship in advance. The practice of fado became forbidden for amateurs outside the family circle, reserved for fado houses, which had to exalt an idealized and pacified image of the Portuguese nation.
Amália Rodrigues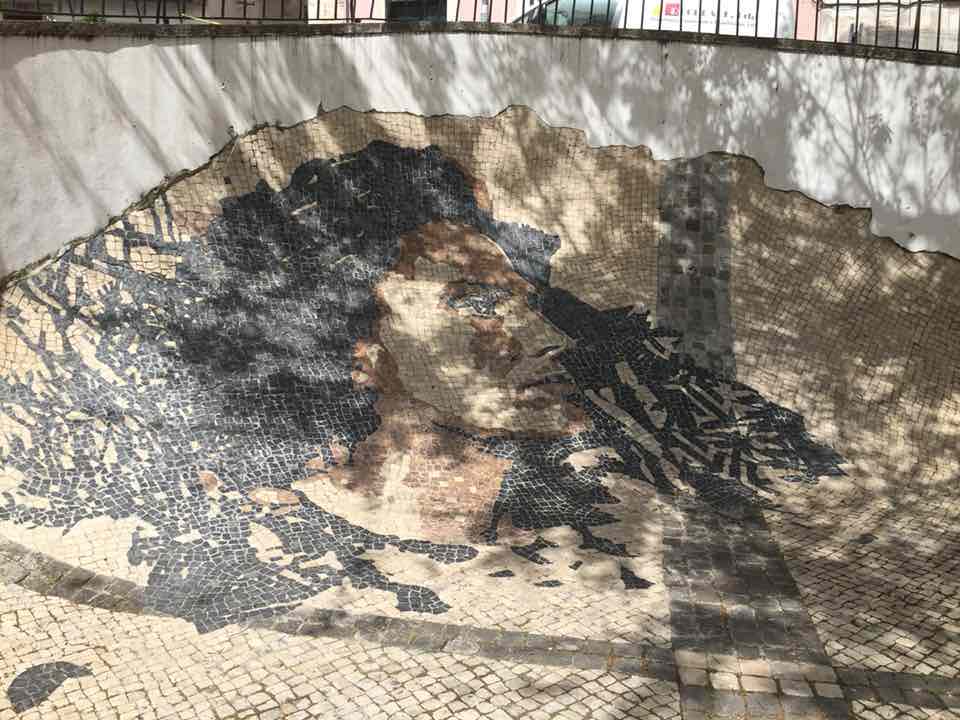 Modern fado emerged in the mid-20th century, thanks to Amália Rodrigues (1920-1999), the first to sing the lyrics of Portuguese poets with an orchestra and in several languages.
She enabled fado to gain international recognition through concerts in France, Italy, Belgium, Romania, Japan, the United States, and more… and released over 170 albums.
This is one of the reasons why her tomb is located in the National Pantheon in Alfama. There are multiple tributes to her throughout the city.
She's a bit like Edith Piaf.
Singers | Currently Renowned Groups
Today, in the realm of fado, we have both individual fado singers and groups gaining recognition. Here are some names that have captured our attention and that of the world:
Mariza
A Portuguese fado singer born in Mozambique on December 16, 1973. She is internationally known and recognized, much like Amélia. She is considered "the next generation."
Madredeus
Madredeus is a renowned Portuguese musical ensemble formed in 1985. The group's music is characterized by its unique blend of fado, folk, and contemporary influences. They are often associated with the New Fado movement, which aimed to modernize and expand the traditional fado style.
Madredeus' distinctive sound features hauntingly beautiful vocals, accompanied by acoustic instruments such as classical guitar and accordion. The band's name, "Madredeus," means "Mother of God" in Portuguese and reflects the spiritual and ethereal quality of their music.
One of their most famous albums is "O Espírito da Paz" (The Spirit of Peace), released in 1994, which received international acclaim. Madredeus has achieved worldwide recognition and has performed in numerous countries, contributing to the global popularity of Portuguese music.
Their music often evokes a sense of nostalgia and melancholy, which are common themes in fado. Madredeus' unique sound and poetic lyrics have earned them a dedicated following and a lasting impact on the music world.
Ana moura
Ana Moura is a Portuguese fado singer with a voice that is often described as mesmerizing. She was born on September 17, 1979, in Santarém, Portugal, and has become one of the most prominent figures in the contemporary fado scene. Her music beautifully blends traditional fado elements with modern influences, captivating audiences worldwide.
Her distinctive voice and emotional performances have earned her critical acclaim and a dedicated fan base. Ana Moura's music explores themes of love, longing, and the human experience, which are at the heart of the fado tradition.
She has released several albums, including "Guarda-me a Vida na Mão" (2003), "Aconteceu" (2005), "Leva-me aos Fados" (2009), and "Moura" (2015), among others. Ana Moura continues to tour internationally, sharing the soulful sounds of fado with audiences everywhere.
Camané
Camané is a prominent Portuguese fado singer, born on December 20, 1966, in Lisbon, Portugal. He is widely regarded as one of the leading contemporary fado artists, known for his soulful and emotive interpretations of traditional fado songs.
Camané began his career in the late 1980s and has since released numerous albums, earning critical acclaim and a dedicated fan base. He has played a significant role in preserving and promoting the fado genre, both in Portugal and internationally.
His singing style is characterized by its deep emotional resonance, making each fado song a heartfelt expression of Portuguese culture and sentiment. Camané's work has contributed to the continued popularity of fado and has earned him several awards and honors for his contributions to Portuguese music.
Throughout his career, Camané has collaborated with various musicians and artists, expanding the boundaries of fado while maintaining its traditional essence. His performances are celebrated for their authenticity and ability to convey the powerful emotions embedded in fado music. Camané's dedication to the genre has solidified his place as a significant figure in the world of Portuguese music.
And the guitarists?
And what about the guitarists? These musicians play an essential role in the enchanting world of Fado.The Fado guitar, also known as the Portuguese guitar, is a plucked string instrument.
It is distinguished by its distinctive hourglass shape, with a small pear-shaped soundbox and a long, slender neck. Often adorned with inlaid patterns of mother-of-pearl or wood, it exudes an elegant and sophisticated appearance.This instrument consists of twelve strings, arranged in six pairs, primarily tuned to D, G, B, E, A, and D.
The strings can be made of steel, nylon, or silk, depending on the musician's preferences.The Fado guitar is played using a small teardrop-shaped plectrum called a "dedal," which the musician wears on the index finger. This playing technique produces a soft and melancholic sound that harmonizes beautifully with the poetic and expressive lyrics of Fado.In summary, the Fado guitar is a unique musical instrument, offering a rich and evocative sound, closely tied to the culture and history of Portugal. Prominent names emerge, such as Armandinho, born in 1891, José Luís Nobre Costa, born in 1948, and more recently, Francisco Seabra, whom you might have the chance to see in one of the venues featured in our article on "Where to Listen to Fado."
Epilogue
We hope that, like us, you have fallen in love with this typical Portuguese song that reflects a part of its soul.
If you enjoyed the content, sign up for our newsletter to stay updated on our latest discoveries and follow us on Instagram!