Where to listen Fado in Lisbon
In this article, we present to you some excellent places to listen to Fado in Lisbon, the iconic song of the country's history.

These are diverse locations and opportunities, each of them spreading the soul of traditional Portuguese culture.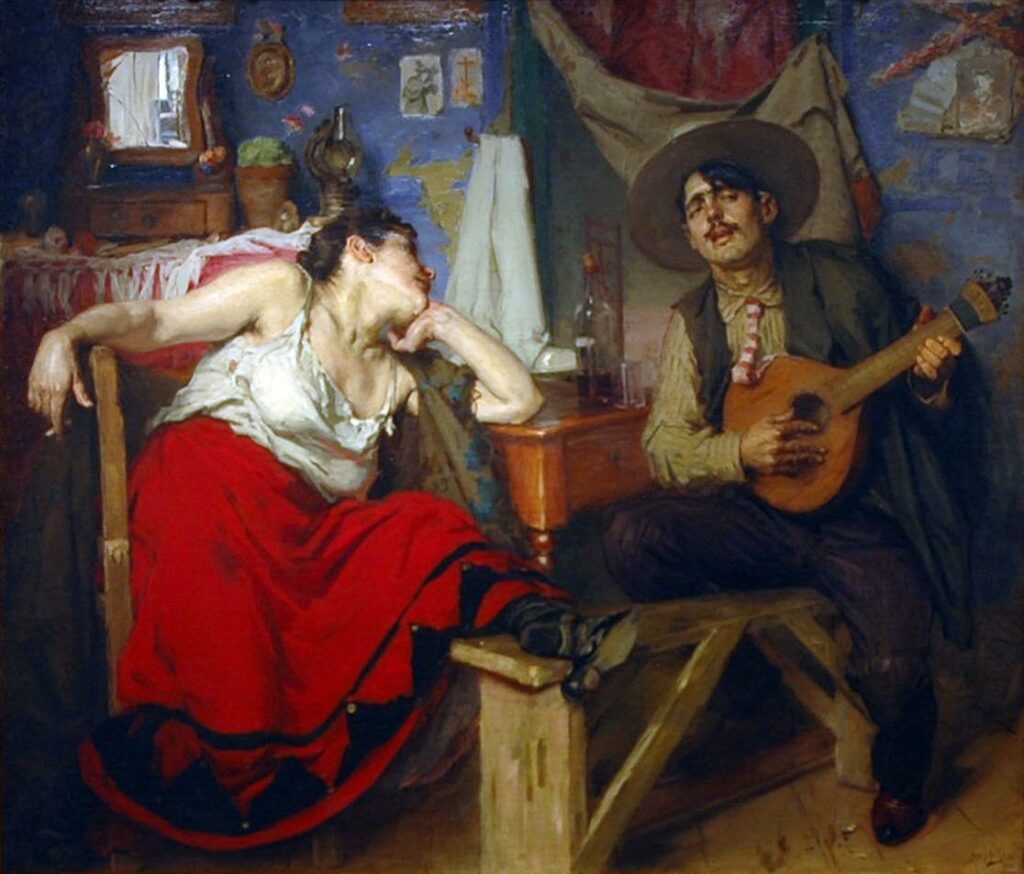 Our top Fado addresses in Lisbon
Restaurant O Corrido | alfama
Near the National Pantheon, O Corrido is the best Fado spot in the Alfama neighborhood in terms of quality and price. Numerous groups take turns throughout the evening to offer you a range of the best Fado songs.
Menu at €47 including the show
Tuesday to Sunday, 7 PM – 2 AM
Campo de Santa Clara 49, 1100-471 Lisboa
Bar Restaurant Tasco do Chico | bairro alto
An authentic and typical venue where Fado accompanies traditional cuisine in a family-friendly and welcoming atmosphere. You are guaranteed to have a great time. With over 20 years of existence, this Fado house has seen thousands of artists, including some of great renown like Mariza.
Plus, they make delicious and generous caipirinhas just like their dishes.
Price per person from €25 to €35
Every day from 7 PM to 2 AM with an extra hour on Saturdays until 3 AM.
R. do Diário de Notícias 39, 1200-141 Lisboa
o Faia Restaurant | bairro alto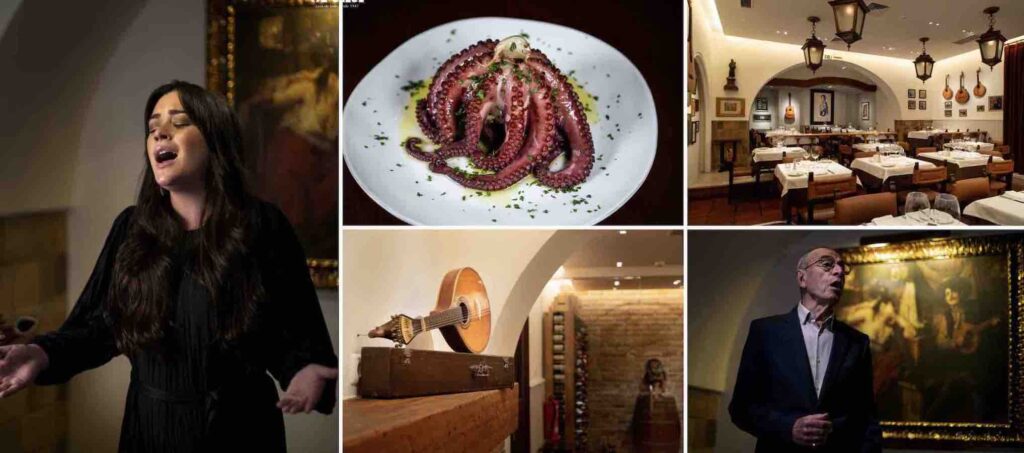 For those seeking a more comfortable and refined atmosphere, you will also find in Bairro Alto this legendary Fado night restaurant. Their typical Portuguese and Mediterranean dishes, as well as their service, are excellent, just like their Fado artists.
Menu at €70 per person, including the show, with a choice of appetizer, main course, and dessert
Open from Monday to Saturday, 7:30 PM to 1 AM
R. da Barroca 54 56, 1200-050 Lisboa
Restaurant Maria | da Mouraria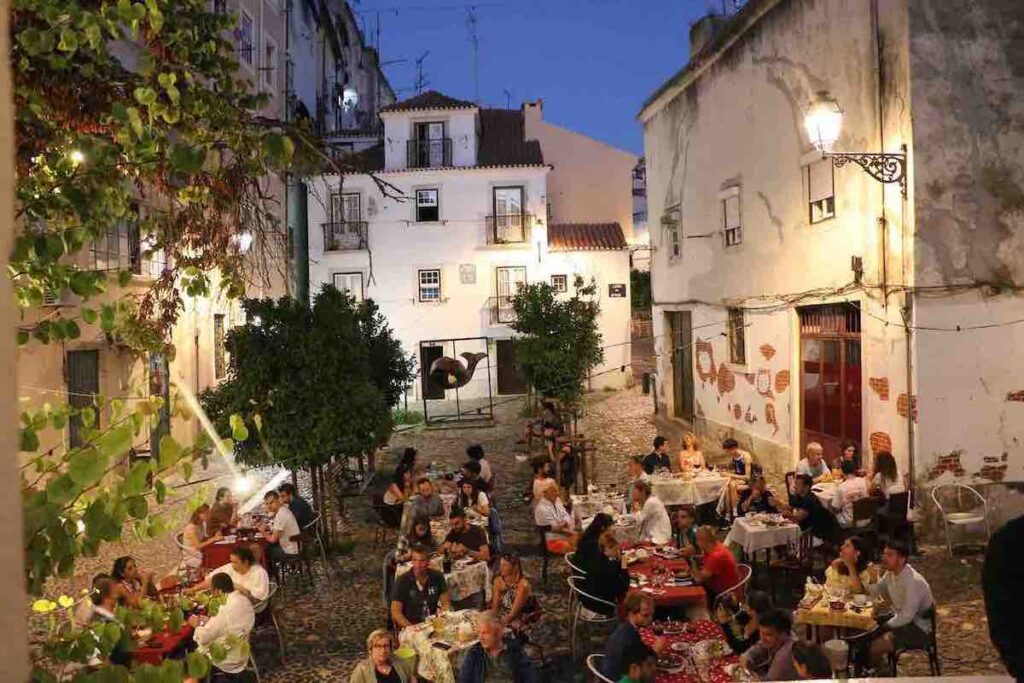 In the historic Mouraria district, considered the birthplace of Fado, you will find this cozy restaurant where Fado singers and musicians perform throughout the evening. The added bonus: their large terrace in a pedestrian area.
Price per person ranges between €40 and €50
Open from Wednesday to Sunday, 7 PM to midnight, until 2 AM on Saturdays
Largo da Severa 1 e 2, Largo Severa 2, 1100-588 Lisboa
Musée du fado | alfama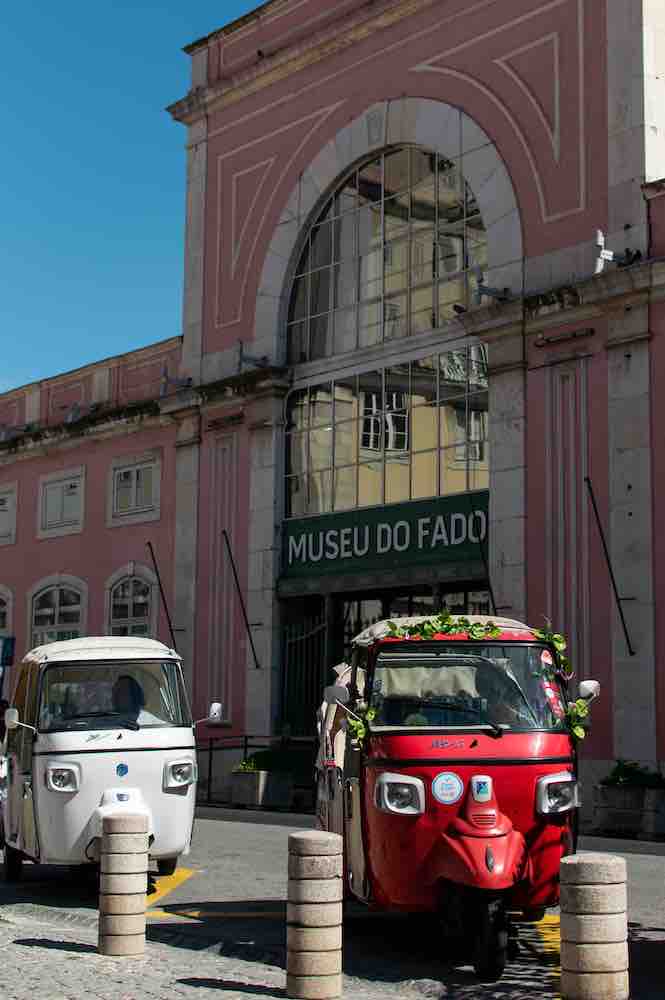 Through documents, letters, paintings, and works by various artists that trace the history of Fado from its origins to the present day, you will have access to an audio guide with the possibility to listen to selected pieces. It's a must-visit cultural stop for Fado lovers.
Located in the Alfama district, you will also find a welcoming café on the premises that frequently hosts concerts. We invite you to check out their website.
Adult ticket €5
Open from Tuesday to Sunday, 10 AM to 6 PM
Largo do Chafariz de Dentro 1, 1100-139 Lisboa
Thursdays of Fado at NINI's | avenidas novas
In this restaurant, you'll appreciate the family atmosphere that can be found in their fado music and their dishes. For example, in their menu, you'll find one of the beloved Portuguese specialties: the famous feijoada (a kind of reimagined cassoulet). Every Thursday night, gather near Parc Eduardo VII for a fado evening away from the tourist circuits.
Price per person: 25 to 35€
From 7:00 PM to 10:30 PM
R. Dom Francisco Manuel de Melo 44A, 1070-015 Lisboa
Exclusive Experience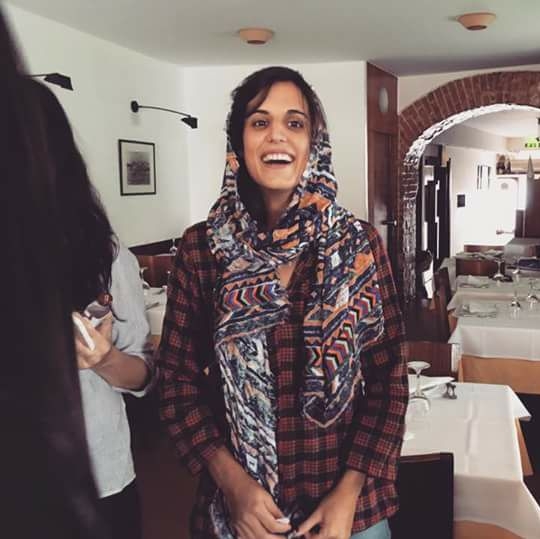 You will enjoy an incredible meal prepared by Marta (on the foto) , the talented fado singer Isabel.
During the meal, accompanied by her guitar, Isabel will sing some of the most famous songs and explain the history of each fado song.
It's undoubtedly a way to experience the best of Portuguese food and music in a private and friendly event.
You'll savor an amazing meal while experiencing the famous Portuguese hospitality:
For appetizers: local cheese and charcuterie, Main courses: the famous Bacalhau à Brás and the traditional Arroz de Pato, Dessert: fresh sheep's milk cheese filled with pumpkin jam.
Accompanied by excellent local wine (but feel free to bring your own drinks).
Price: €72 per person
Duration: 3 hours and 30 minutes
Dinner for 2 to 6 people
If you have any special dietary requirements (vegetarian, vegan, lactose intolerant, shellfish allergy, etc.), please let us know.
To schedule the appointment, contact us directly via WhatsApp.
Epilogue
Our article ends here, but we invite you to also check out A Bit of History About Fado. We hope that, like us, you'll enjoy unforgettable fado nights.