Unforgettable boat trip in Cascais.
Cascais, also known as the "town of kings and fishermen," is one of the most beloved seaside resorts on the Lisbon coastline. It is a pleasant place, with its 19th-century architecture, magnificent beaches, and rocky cliffs. Set sail from Cascais aboard a yacht to explore and discover its beauty.
Enjoy the beauty of Cascais seen from the ocean.
During this meeting at the Marina de Cascais, which is just a 15-minute walk from the train station, you will have the pleasure to discover:
The view of Cascais' fishing port,
The stunning beaches of Praia da Conceição and Praia da Duquesa,
19th-century villas and ornamental mansions,
Castro Guimaraes Museum and Parque Marechal Carmona,
And, if you wish, Cabo da Roca, the westernmost point of continental Europe,
As well as Guincho and the coastline of the Sintra-Cascais Natural Park Praia de São Pedro.
You might also have the chance to spot dolphins during your excursion!
Le Regalis | The best seller
Stunning 17-meter yacht with a capacity of 10 people.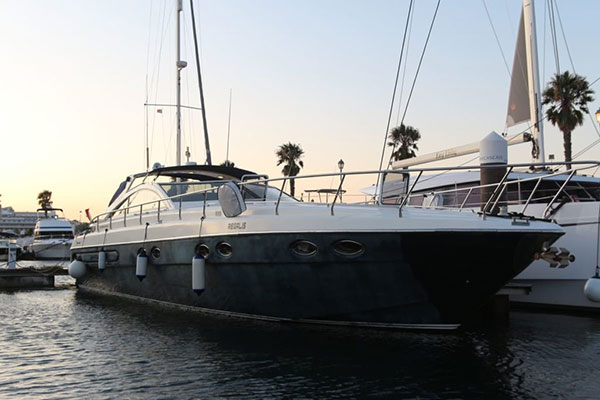 The yacht has a capacity of 10 people and 6 berths, including a suite at the bow equipped with a toilet, shower cabin, LED TV, sound system, and dressing area. There is a second suite at the stern with a toilet, shower, and sound system. And a final cabin with two parallel single beds.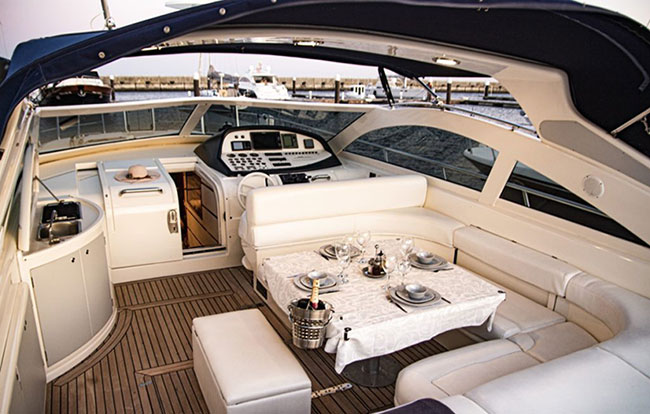 Enjoy sunbathing on the bow or stern and take advantage of the shower, dining area with barbecue, refrigerator, and sink where you can cook.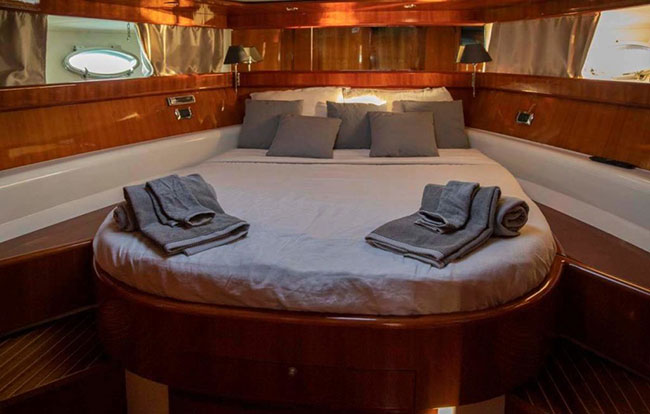 A lounge with an LED TV, DVD player, USB port, and sound system. A fully equipped kitchen with a refrigerator, induction hob, toaster, microwave, and coffee machine.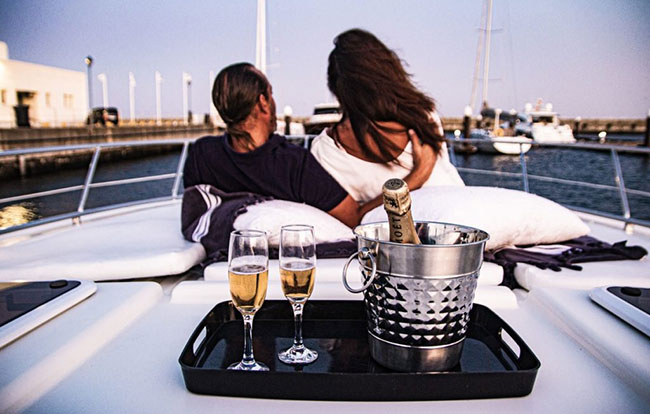 As a couple or with friends
Enjoy a meal with friends or a special moment for two during a sunset. This yacht is perfect for savoring the present moment, whether it's for a few hours, a night, or a few days…
All the comfort for a sunset cruise or a week on the boat.
Set off to discover the beaches
Consisting of 4 hours of navigation and 4 hours of swimming in front of Cascais beach
Perfect for a premium experience.
Discover the beaches of Arrabida, Alentejo, Algarve, and more. Customize your excursion according to your preferences.
Two bedrooms with a double bed and one bedroom with two single beds.
450€ for 4 people and 550€ for 6 people.
It is recommended to book as early as possible to take advantage of the most advantageous offers tailored to your expectations.
Can I book if I am a minor?
Minors must be accompanied by adults.
Are drinks and meals allowed?
Some crews accept that you bring your own drinks and food without an additional charge, while others may apply a fee.
What are the cancellation conditions?
In case of cancellation 7 days before the date, the entire deposit will be refunded (unless other conditions are stated).
What are the safety measures?
The crew reserves the right to refuse boarding or limit alcohol consumption to any person or situation that does not comply with safety measures.
What is not allowed?
Smoking is prohibited in enclosed spaces on these boats.
What do the rates correspond to?
The costs include insurance, fuel, crew, mineral water, and service.
What happens in case of bad weather?
In case of bad weather, the skipper may decide to cancel the trip. In this case, there are two options: either find a new date for the trip or receive a full refund of the deposit.
What time should we arrive for the checkin ?
You must arrive at the meeting point 15 minutes before departure.
Testimonials – What to do in Lisbon
Discover all the testimonials on our  Facebook page, and of course, leave your own!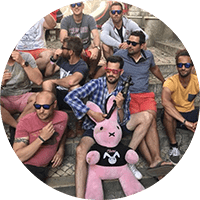 Nicolas Bossard
Bachelor Party Weekend
Tania is truly the ideal person for organizing your bachelor party, she can find everything and knows everyone, from daytime visits to the wildest nights in Lisbon. She knows it all!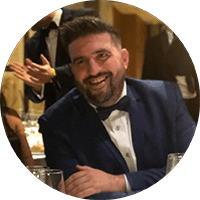 Kevin Dissane
Weekend with Friends
I recommend following the advice of this page and Tania.
We had a 5-day weekend with 20 friends for my 30th birthday, and it was perfect. Only great advice! I highly recommend 200%!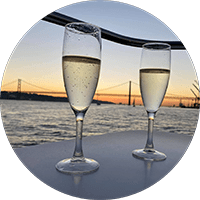 Lotigi Seb
Romantic Cruise on the Tejo River
A superb catamaran cruise just for the two of us, with a very discreet skipper and a magnificent sunset with Portuguese "champagne." The perfect place for a marriage proposal… 🙂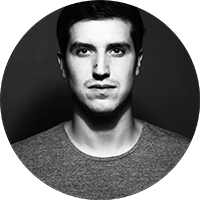 François da Silva
Tourist visit and tasting
We chose the "Tailor-made City Discovery" option for a private tour, and we were delighted! Our tour ended with a tasting of "petiscos" and Portuguese specialties. This visit is perfect at the beginning of your stay to enjoy the guide's recommendations (places to visit, restaurants, bars, nightlife) for the rest of your trip.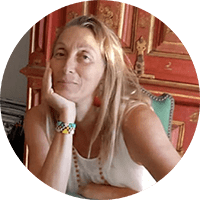 Anais Cabrol
Touristic Discovery and Street Art with Helena, 6h
A fantastic tour with Helena! She's an excellent guide! Very kind and accommodating to your preferences! A must-do during your stay in Lisbon. Doing this at the beginning of your trip will give you great recommendations for the rest of your stay!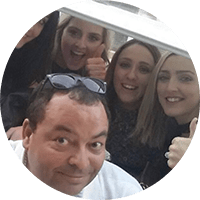 Jennifer Haguenier
Tuktuk Tour with Khalid
A 2-hour tuktuk tour organized almost last minute. We wanted to kickstart our stay with an overview of the city. Mission accomplished, thanks to the professionalism and responsiveness of the organizer and driver, Khalid. Thank you both. We ended up at a great restaurant recommended by our driver (dropped off right at the door) – top-notch!!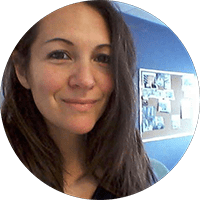 Karine Gagnon
Sailing trip to Arrabida to see the dolphins
We had a great time on a privately chartered sailboat for 6 people. The captain and skipper were very friendly and adapted to our mood. We originally planned for 2 hours, but eventually opted for 3 and didn't regret it. Thank you!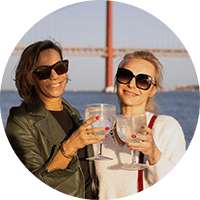 Nathalie Coto
Company outing on a 60-person catamaran
Everyone fell in love with the perspective offered by the catamaran on this beautiful city and the atmosphere that is both intimate and open, allowing for smoother conversations than in a restaurant. Beautifully presented bar and buffet dinner; the option to have our own music; a friendly and professional crew; and, before the event, Tania was always available to answer our questions. Thank you!!