Rnb/Hip-Hop/Rap/Afrobeat in Lisbon
Here are 5 places to listen to Rnb/hip-hop/rap/afrobeat in Lisbon
B.Leza Clube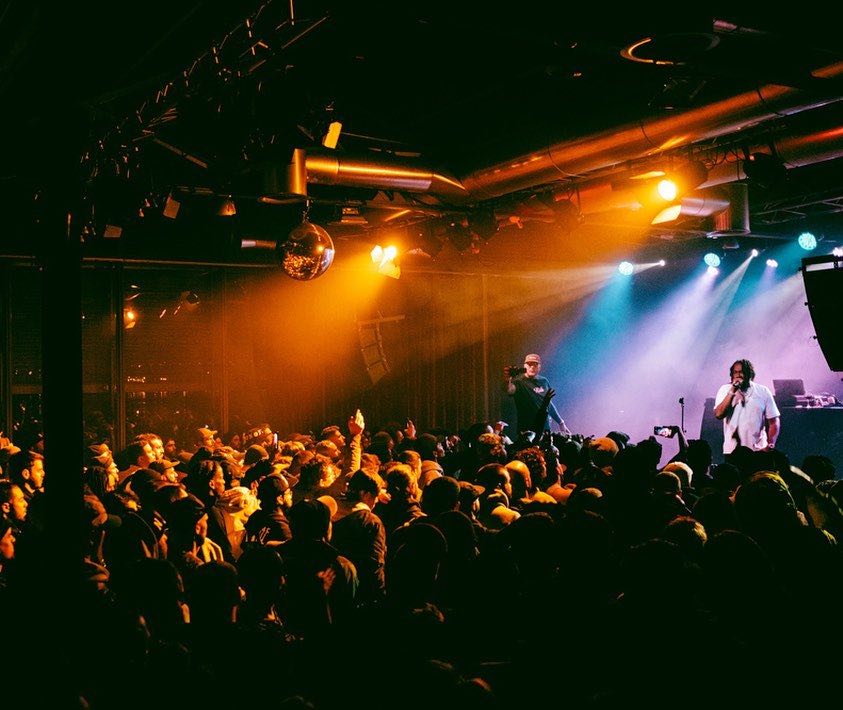 "Located in the Cais do Sodré district, Beleza means 'beauty'.
It's a bar/club that we like for its relaxed atmosphere, its Afro-Lusophone decor and for overlooking the River Tagus. The music varies from Afrobeat and Brazilian to hip-hop, rap and RnB.
Instagram | Programme
Prices vary depending on the event. The average entrance fee is around €5-10.
Opening hours: Thursday to Sunday, 9pm to 4am
Cais Gás 1-5, 1200-109 Lisboa
MusicBox
Located in the Cais do Sodré district, Musicbox is a popular nightclub known for its electronic music, hip-hop and funk nights. We love the relaxed yet trendy atmosphere with its minimalist decor.

Instagram | Website
Prices vary depending on the event. The average entrance fee is around €10.
Opening hours: Monday to Saturday, 11pm to 6am
Rua Nova do Carvalho 24, 1200-292 Lisboa
PARK
This is an open-air bar and concert venue on the roof of a car park in the Bairro Alto district. It's one of the most popular rooftops in the city. With breathtaking views of the city, the decor is rustic, green and relaxed. ParK regularly hosts urban music events such as hip-hop and RnB nights. In this video, we present Branko's new album, which we'll cover in a later article.
Instagram
Admission varies according to the event.
Opening hours: Monday to Saturday, 4pm to 2am
Calçada do Combro 58, 1200-115 Lisboa
SwagOn

SwagOn is a monthly hip-hop and RnB night that takes place in a variety of clubs around Lisbon. Venues and prices vary depending on the event. The atmosphere is generally relaxed and hip, with a cosmopolitan crowd.

Check the SwagOn Facebook page for event information.
Prices vary depending on the event, but average entry is €10.
Tokyo Club Lisboa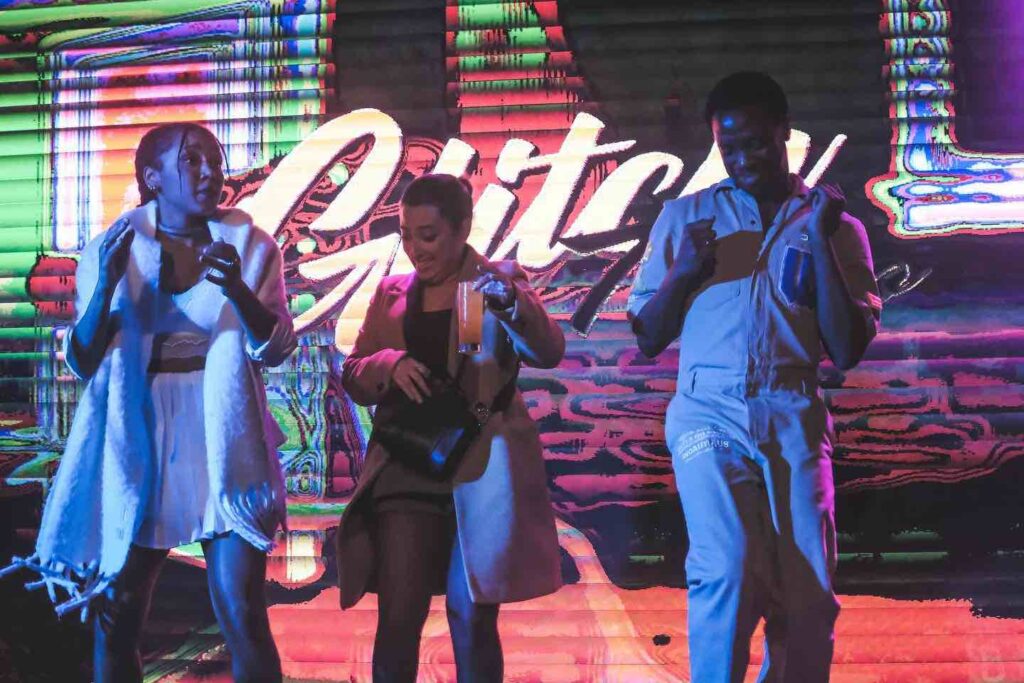 Japanese-Portuguese fusion cuisine, creative cocktails and dance nights are on offer at this restaurant-bar-club. The atmosphere is hip and relaxed, with modern, minimalist décor.
The music is a mix of hip-hop, house and R&B.
The line-up changes regularly, but here are some examples of recent artists at Tokyo Lisboa:
Hip-Hop: Slow J, Gson, Piruka, Deejay Télio, Bispo, Holly Hood, Profjam
R&B: D'Alva, HMB, April Ivy, Mishlawi, Aurea, Wet Bed Gang, Sir Scratch
Website | Facebook | Instagram
Prices vary depending on the event. On average, admission costs around €10.
Tuesday to Saturday, 7pm to 4am
Cais Gás 1, 1200-161 Lisboa

Village Underground
Village Underground is a former bus station transformed into a cultural and creative space in Lisbon. With two buses converted into event halls, the space is known for its unique and modern décor and hosts a variety of events, including live music concerts. Special urban music nights feature performances of RnB, hip-hop, rap and Afrobeat.
Instagram
Admission varies depending on what?s going on.
Opening hours: Monday-Thursday 11am-8pm | Friday-Saturday 11am-6pm
Rue 1º de Maio à Alcântara
Bonus
A few of the organisations and festivals that you need to know about
TRIBUTE OF AFROHOUSE
Portugal. It celebrates Afro House, a sub-genre of electronic music influenced by traditional African music.As far as we know, no date has been announced for Lisbon in 2023, but here's a video of their last performance.
A few examples of artists who have played in Lisbon:
DJ Satelite: an Angolan DJ and producer, pioneer of Afro House and founder of the Seres Produções label.
Boddhi Satva: a Central African DJ and producer known for his fusion of Afro House with other musical genres such as jazz and soul.
Djeff Afrozila: an Angolan DJ and producer who has won several awards for his Afro House productions.
DJ Shimza: a South African DJ and producer who has been named one of Africa's top DJs on several occasions.
Themba: a South African DJ and producer who has made a name for himself on the international Afro House scene.
Festival Iminente
The Iminente Lisbon Festival is an annual cultural event that takes place in Lisbon, Portugal. The festival was created in 2016 by the team of renowned Portuguese artist Vhils and gallery Underdogs, with the aim of promoting urban art and electronic music. It takes place in a different location every year.
It usually features an eclectic line-up that includes a variety of musical genres, including RnB, hip-hop, rap and Afrobeat. Here are some examples of artists from these genres who have performed at previous editions of the festival:

RnB, Hip-Hop, Rap and Afrobeat artists at Imimente Lisbon Festival

Slow J: a Portuguese artist who mixes hip-hop and RnB with influences from traditional Portuguese music.
Nerve: Australian rapper known for sharp lyrics and beats.
Black Alien: a Brazilian rap artist who started in the 90's and who continues to produce original, high quality music.
Valete: a Portuguese rapper who stands out for his committed lyrics and his incisive flow.
Bonga: an Angolan singer who is one of the leading figures in Afrobeat and traditional Angolan music.
Dino d'Santiago: a Portuguese singer with a blend of Afrobeat, electronic music and the traditional sounds of Cape Verde.
These artists represent a sample of the variety of musical genres on offer at the festival.
Several stages are often used for musical performances. There are also urban art exhibitions, art installations and film screenings.
The atmosphere at the festival is cosmopolitan, with a strong underground culture. The festival attracts a diverse audience, from art lovers to party-goers looking for new sounds and experiences.
All in all, the festival is one of Lisbon's leading cultural events, celebrating urban art, electronic music and underground culture in a unique and inspiring setting.
---