The most Stunning Plages Near Lisbon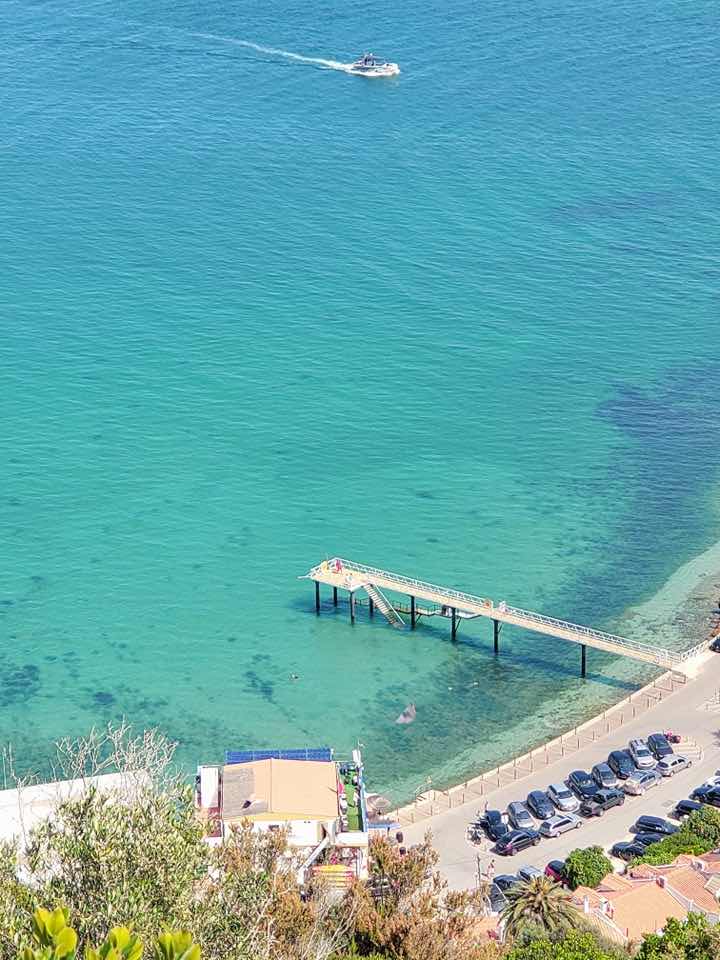 First and foremost, it's important to clarify that the city of Lisbon itself doesn't have beaches, despite the small strip of sand at Praça do Comercio that might suggest otherwise.
However, within an hour's reach from the city, there are numerous stunning beaches waiting to be discovered, offering opportunities for swimming and sunbathing. Your choice of beach will depend on your preferences and transportation options.
Whether you prefer serene and tranquil beaches or lively ones with bars and restaurants, you're sure to find your ideal spot. Some beaches are also perfect for water sports enthusiasts, like surfing and windsurfing.
Getting to the beaches from Lisbon is easy, whether by car or public transport. Guided tours are also available for those wanting to explore the various beaches in the region, either by bike or with a private driver.
In essence, you'll have no trouble finding beautiful beaches nearby, catering to a variety of tastes and budgets.
Beaches to the Northwest of Lisbon
Carcavelos | Paço de Arcos
To access the most budget-friendly and accessible beaches, take the "Cais de Sodré – Cascais" train line (around €3 per trip, included in the Viva+ pass and the Lisboa Card – see the transportation solution article).
This train journey takes you through about ten small towns, allowing you to enjoy scenic views of the river and coastline. It's an activity not to be missed during your visit to Lisbon.
A stop at Paço de Arcos station is highly recommended on this line. From the waterfront promenade, enjoy a splendid stroll along several small beaches until you reach Carcavelos, covering a distance of 3km: Passeio Maritime de Oeira
For dining, Oeiras port is an excellent choice, offering a variety of restaurants to suit all tastes and budgets.
Estoril | Cascais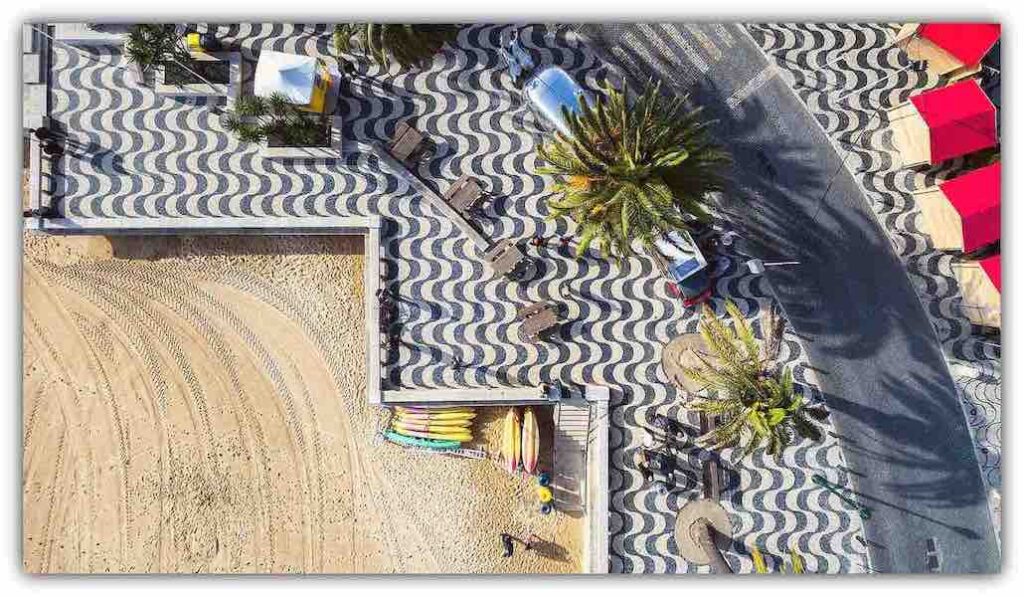 On the same train line, the Estoril – Cascais stretch provides a unique seaside experience. Their beaches boast spectacular landscapes, featuring rocky cliffs, crystal-clear waters, and stretches of fine sand.
Praia da Conceição, one of the most popular beaches in the region, is known for its fine golden sands and calm, crystal-clear waters—perfect for swimming. Praia da Duquesa, another beach in the area, is nestled between imposing rocks and offers a spectacular view of the Atlantic Ocean. This beach is also valued for its tranquility and peaceful atmosphere, with magnificent architecture in the background. You can also enjoy the Alberto Romano Ocean Pool a few metres further on.

If you're looking for a good quality restaurant in a beautiful setting at reasonable prices, we recommend Restaurante Baía.
Guincho
Just about ten kilometers away, you'll find the famous Guincho Beach, adored by surfers and kite surfers alike. It's accessible via a cycle path, and you can easily rent bikes at a reasonable cost (check out the municipality's bikes: BiCas).
In summary, the Estoril – Cascais line offers a rich and varied tourist experience, with its splendid beaches and majestic architecture. Take the time to enjoy all these attractions during your visit to Lisbon.
If you're interested in arranging a boat trip for a day of swimming or sea fishing (contact us via WhatsApp for our information booklet) or follow the link at the bottom of the article.
Sintra District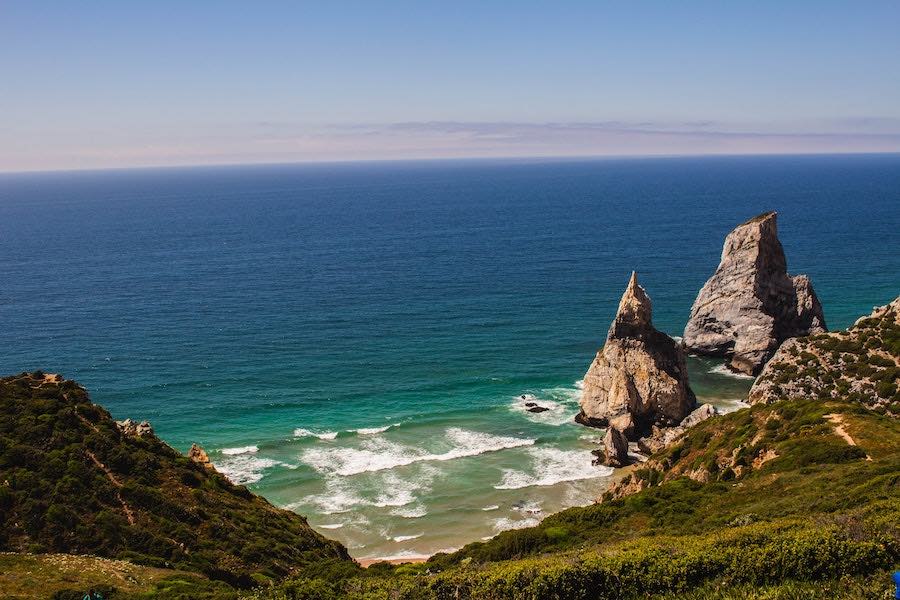 The Sintra region will enchant you with the magic and romance of its landscapes and cliffs.
Strolling through the village of Azenhas do Mar, situated on the coast, is an utterly charming experience. And Praia da Ursa or Praia da Maça are two picturesque beaches with crystal-clear waters and spectacular ocean views.
For an even more spectacular experience, you can head to the cliffs of Cabo da Roca, located at the westernmost tip of continental Europe. The view from the cliffs is simply breathtaking, offering a glimpse of the region's natural wonders.
Overall, Sintra is a unique place that's worth exploring. Its charm and beauty provide an unforgettable experience for all who visit.
To get there, you'll need a vehicle. If you wish, we work with drivers/guides who can show you around the region in private vehicles that accommodate 4 to 8 people.

Ericeira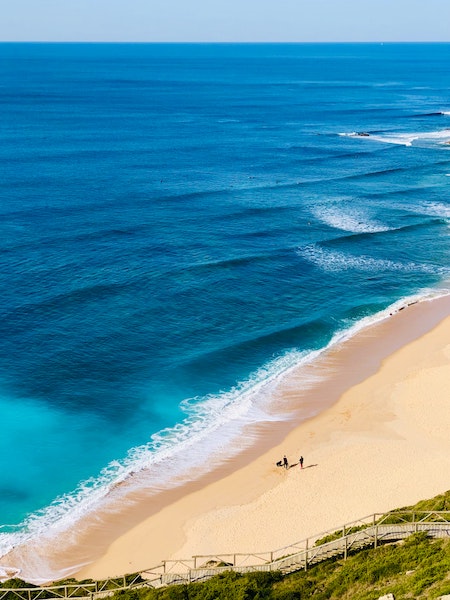 Approximately 35 km northwest, this quaint town is renowned for its authentic charm and relaxed atmosphere. Accessible from Lisbon by bus.
The town is famous for its white sandy beaches, perfect for surfing, bodyboarding, or swimming. The waves here are ideal for both beginners and professional surfers, attracting wave riders from around the world.
Ericeira is also known for its narrow winding streets, colorful houses, and well-preserved historical buildings. The town has managed to maintain its traditional character while offering modern facilities, restaurants, cafes, and shops.
Ericeira's nightlife is vibrant, with numerous bars and nightclubs that stay open late into the night. Local restaurants serve delicious and authentic cuisine, including fresh seafood caught in local waters.
It's a perfect destination for surf enthusiasts, nature lovers, and those seeking to discover the beauty and culture of Portugal. With its world-renowned beaches, charming historic streets, and lively nightlife, Ericeira has it all.
Beaches to the Southwest of Lisbon
Costa da Caparica / Fonte da Telha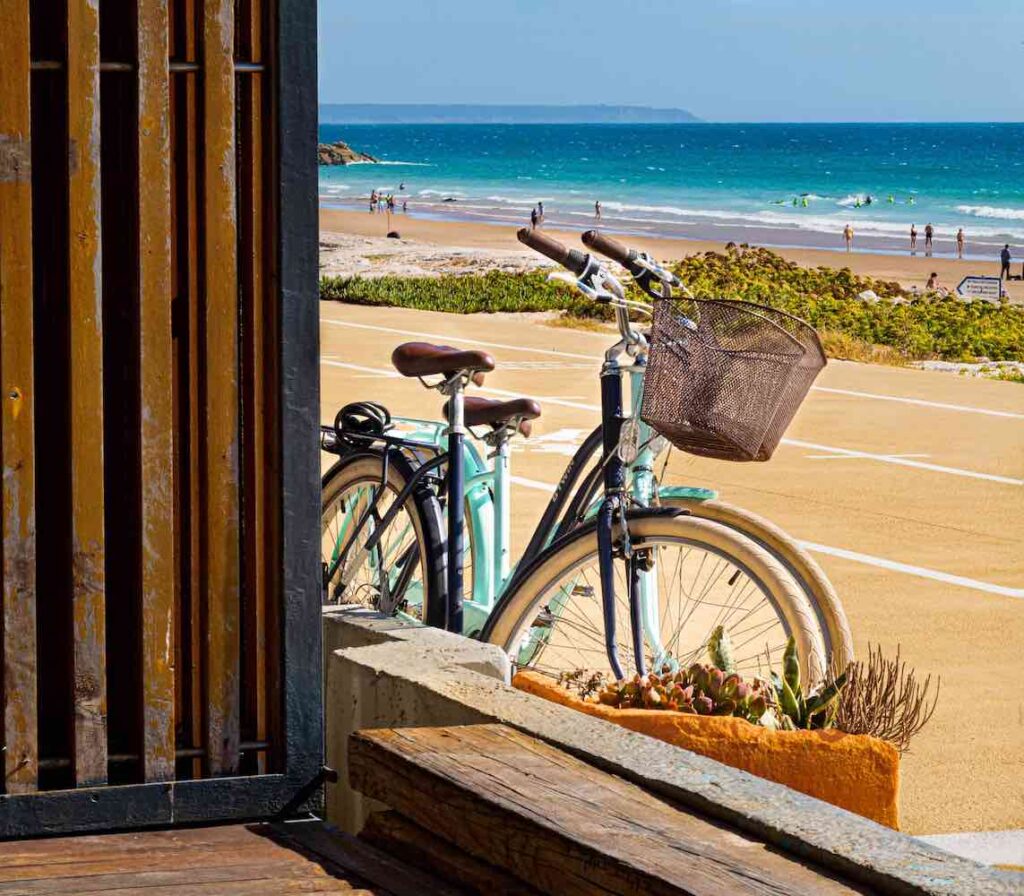 Discover the wonders of Costa da Caparica on the other side of the Tejo River. Embark on the ferry from Belem to Trafaria. Reach the beaches by Taxi or Bolt (€3 discount code: Q7EP8N). Alternatively, cross the 25th of April Bridge by vehicle (minimum 125CC) or by train for an unforgettable experience. The journey is well worth it!
In Trafaria, you'll find excellent fish restaurants at very attractive prices. Costa da Caparica boasts about twenty kilometers of white sandy beaches. Somewhat wild, it's perfect if you're looking to try surfing or even paragliding (check out our sports activities). Enjoy its laid-back vibe with beach loungers and private beach areas like Praia da Sereia, Posto 9, and Yamba.
Or head to our all-time favorite bar, Praia Irmão – Place of Happiness, with its unique hippie and festive ambiance.
Certain sections are also designated for naturists, like Praia Naturista 19. For a typical meal with a sea view, visit O Barbas – Restaurante.
Setúbal – Arrábida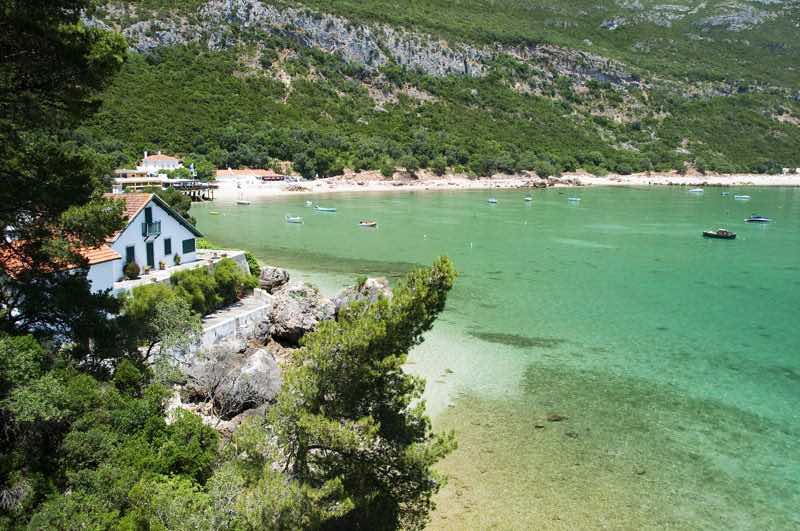 Rent a boat in Arrábida – Where to go in Lisbon
Serra da Arrábida is a natural park located south of Lisbon, Portugal. This region is known for its breathtaking landscapes and crystal-clear waters that attract numerous tourists every year. One of the main attractions of Serra da Arrábida is the presence of dolphins in its surrounding waters.
You can observe these majestic creatures during sailing trips on sailboats or catamarans, accommodating 7 to 18 people. These trips offer a unique experience for nature and marine life enthusiasts, delighting both young and old.
Furthermore, motorboat outings are also highly popular in the region, providing a variety of water activities such as tubing, wakeboarding, and waterskiing for groups of 4 to 12 people. These activities are perfect for thrill-seekers wanting to enjoy the clear waters of the region.
Sesimbra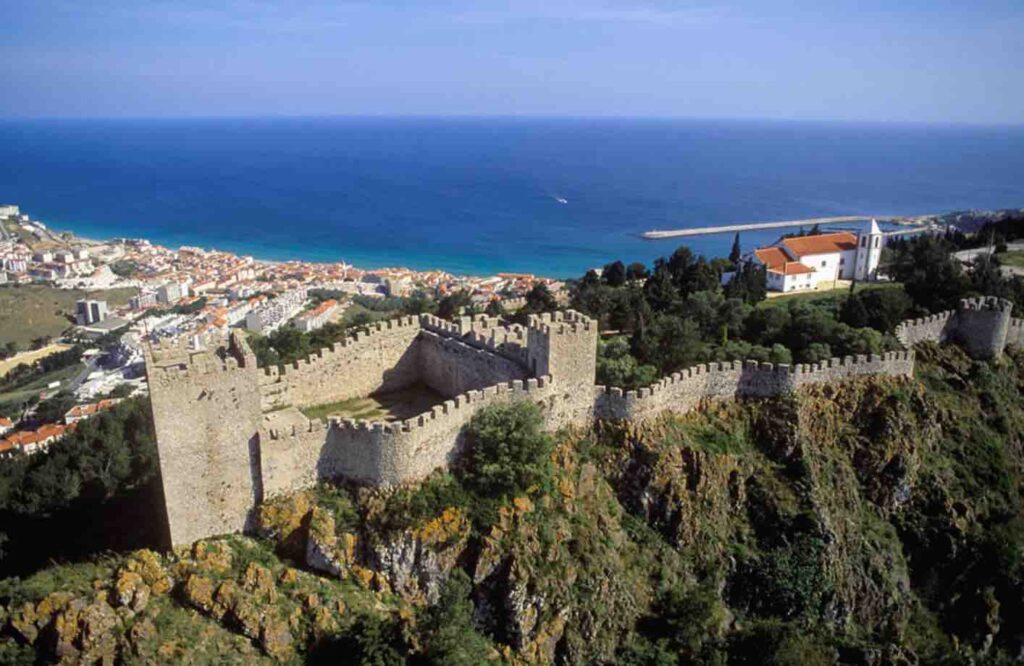 A Day in Sesimbra
Check out our special guide: A Day in Sesimbra, where you'll find all the useful information and more.
TO SUPPORT YOU, here are a few helpful links:
– Boat excursions,
– Outdoor sports activities,
– Dog-friendly Portuguese beaches
– Best naturist beaches in Portugal,
– Transport solution.