Where to eat the 5 best pasteis de nata in Lisbon
Pasteis de nata and pasteis de Belem have just been voted the world's best pastries of 2023!123
You can find them all over Lisbon, whether it's in restaurants, bars, or pastelerias (bakeries)… But not all of them are of the same quality. It would be a shame if your first experience with our national pride didn't live up to its reputation. That's why in this article, we've listed the top 5 places to indulge in the best "pasteis de nata" in Lisbon.
What you need to know about tasting pasteis de nata: the golden rule is to enjoy them warm with a slightly caramelized top!

Traditionally, pasteis are sprinkled with cinnamon and powdered sugar according to your taste. You'll find these toppings available for free in all the shops. You can also savor the creamy "nata" with a spoon first and finish with the thin, flaky, and crispy pastry that we all love!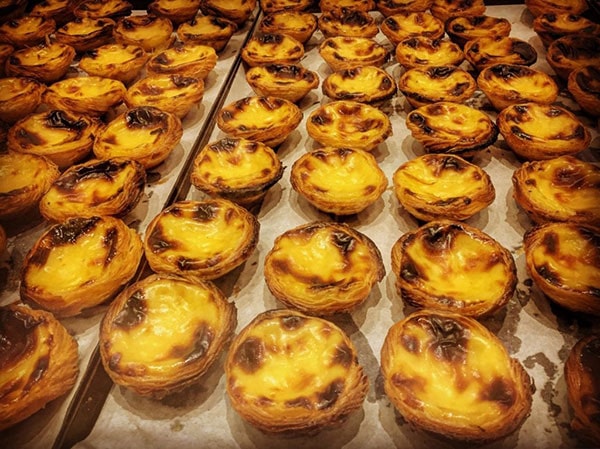 ---
The Unmissable
Pastéis de Belém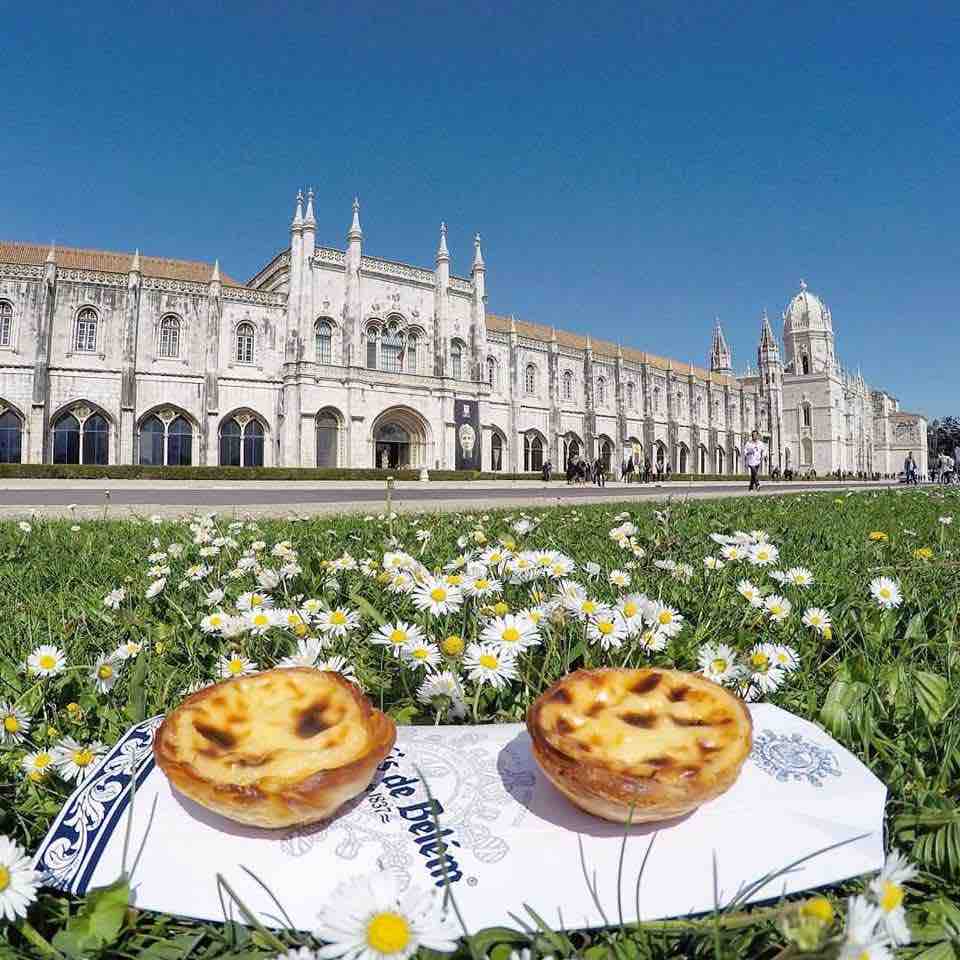 Of course, the first place that comes to mind is the famous bakery: Pastéis de Belém, known and recognized for its unique and elegant recipe, which clearly lives up to its reputation!
It's incredibly hard to resist eating just one when you visit there!
TIP: When you arrive, you'll often see a long queue at the entrance. Don't bother waiting in the "take away" line, instead, use the entrance on the left, which will lead you directly to the service areas. You'll be served in just a few minutes, and you can also enjoy watching the "pasteis" being made through their open kitchen.
Opening hours: 8 AM to 11 PM
Google Maps » – Rua de Belém, 84 a 92 1300-085 Lisboa
---
Other excellent places to eat "pasteis de nata" in Lisbon.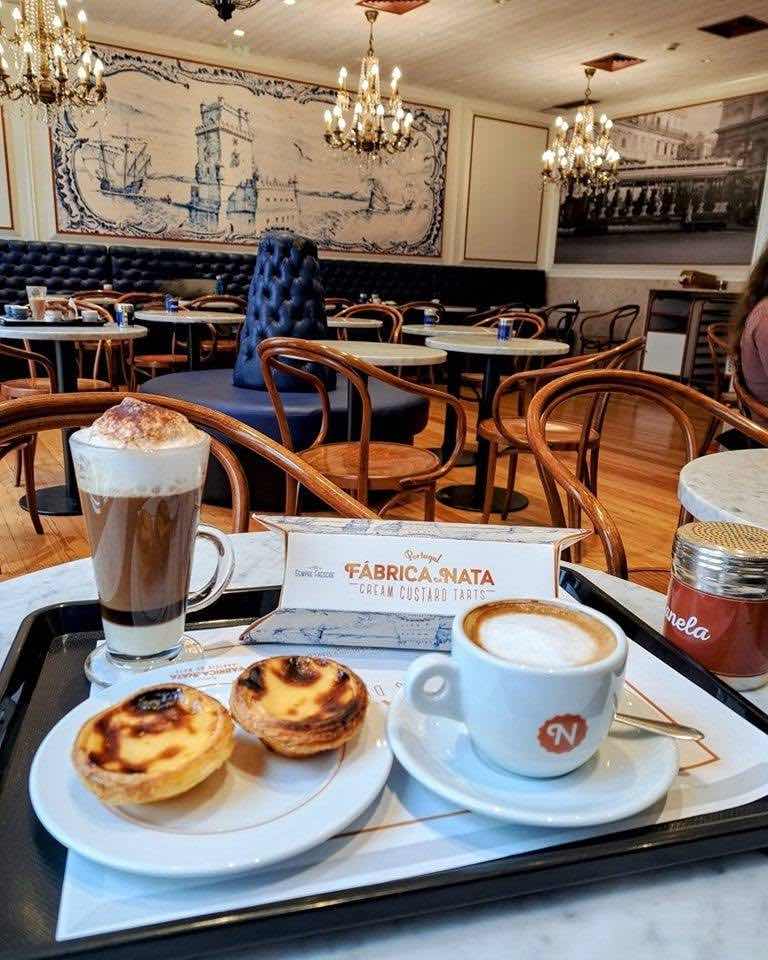 Opening hours: from 8 am to midnight!!
Ideal after a night of bar hopping.
Google Maps Only downside: no seating available.
---
---
Epilogue: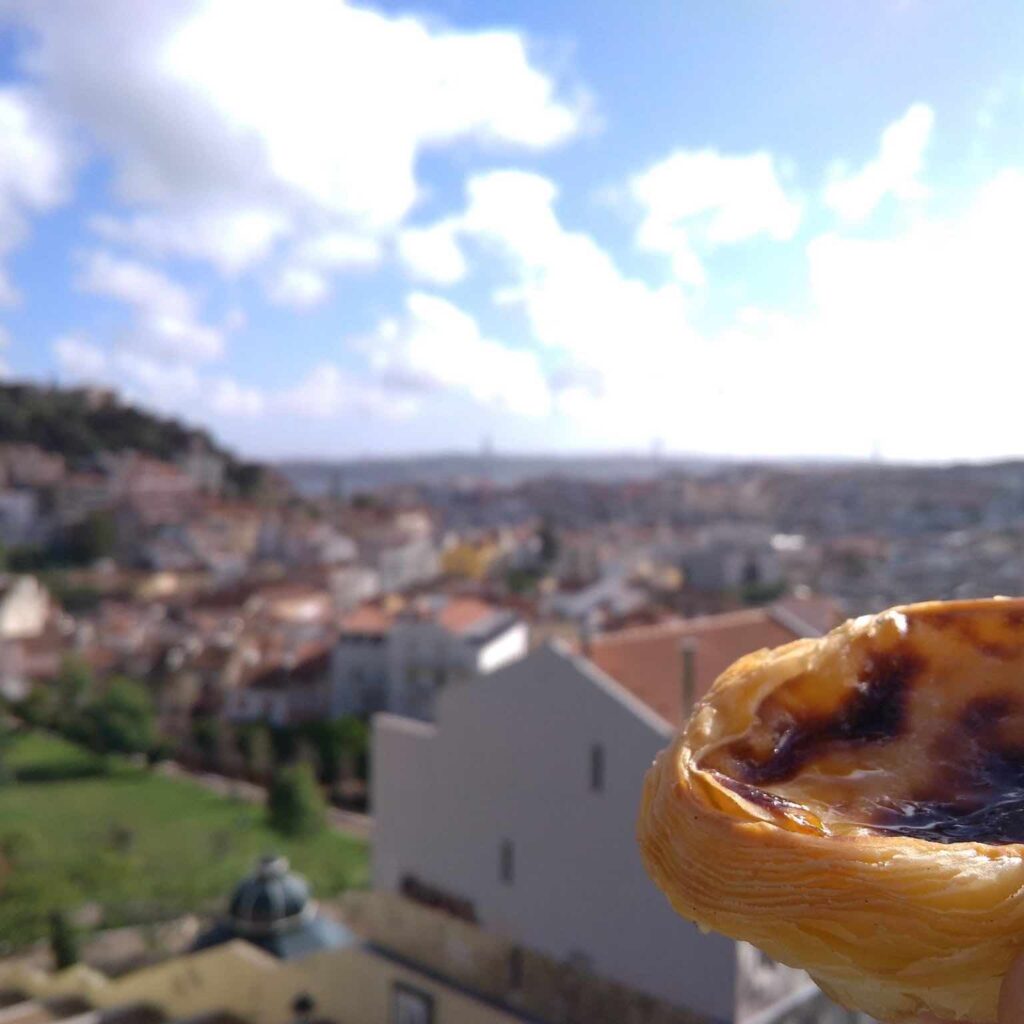 And there you have it, we have explored together the best places to taste the famous pasteis de nata in Lisbon! But our adventure doesn't end here. For those who wish to have an unforgettable experience, we offer unique cultural outings in the historical neighborhoods of the city, complemented by tasting these sweet delights. Our passionate guides will unveil Lisbon's hidden treasures while treating you to one of the best pasteis in the capital.
Don't miss the opportunity to live this authentic experience during our organized tours throughout the year in French, Portuguese, English, Spanish, Italian, and German!