The Best Lisbon Restaurants with Tasting Menus
Discover the best Lisbon's Culinary Gems: Michelin-Starred Restaurants and Must-Try Gastrobars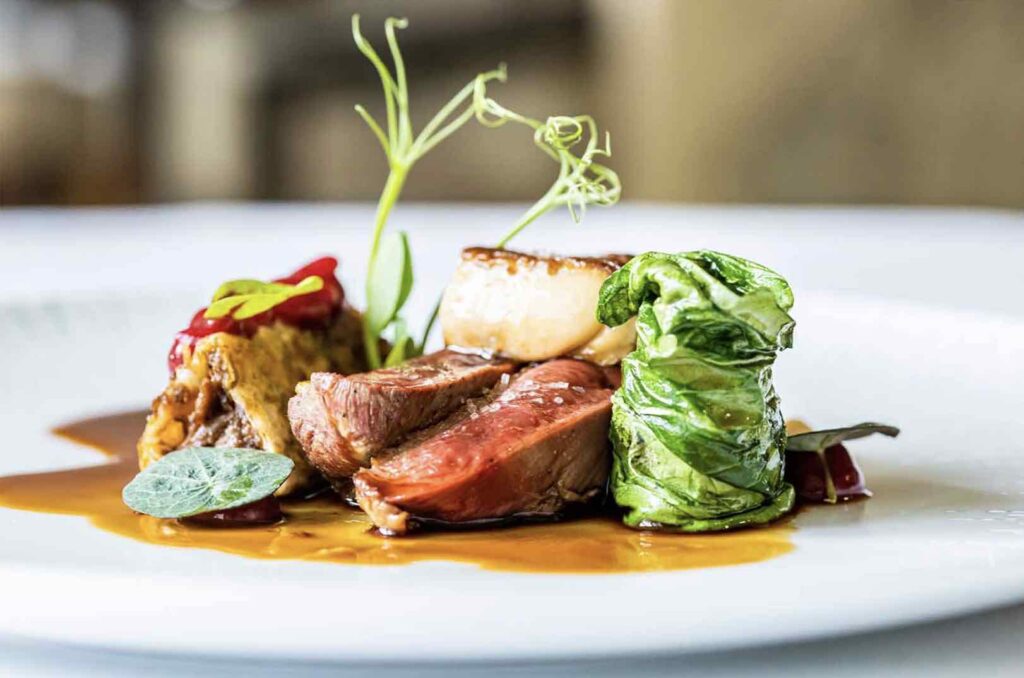 We take you on a journey through the heart of Lisbon to explore its high-end gastronomic restaurants, from Michelin-starred establishments to hidden gem gastrobars that deserve your attention. All these venues promise an exceptional culinary experience, marked by an obsession with detail, the use of top-quality ingredients, refined preparation techniques, and artistic, sometimes even poetic, presentation.
Our focus has particularly honed in on places offering tasting menus, ranging from €45 to €200. These menus consist of several culinary 'moments,' usually between five and ten courses, thoughtfully selected to offer you a mosaic of flavors, textures, and presentations. The often delicately sized portions invite you to explore a rich flavor palette while savoring each bite, note, and sensation.
As a bonus, chefs often provide wine pairings that elevate your gastronomic journey, taking you on a whirlwind of culinary emotions.
Take a seat at our table and let our alphabetical guide introduce you to Lisbon's best restaurants in 2023."
Important:

We highly recommend verifying the current prices with the restaurant before making a reservation, as prices may vary depending on the season and availability, just like the menus.
Please note that certain tasting menus are only available during specific hours, so it's advisable to communicate your preferences when making reservations."
Âmago
Principe Real
Chefs Marta Caldeirão and André Coelho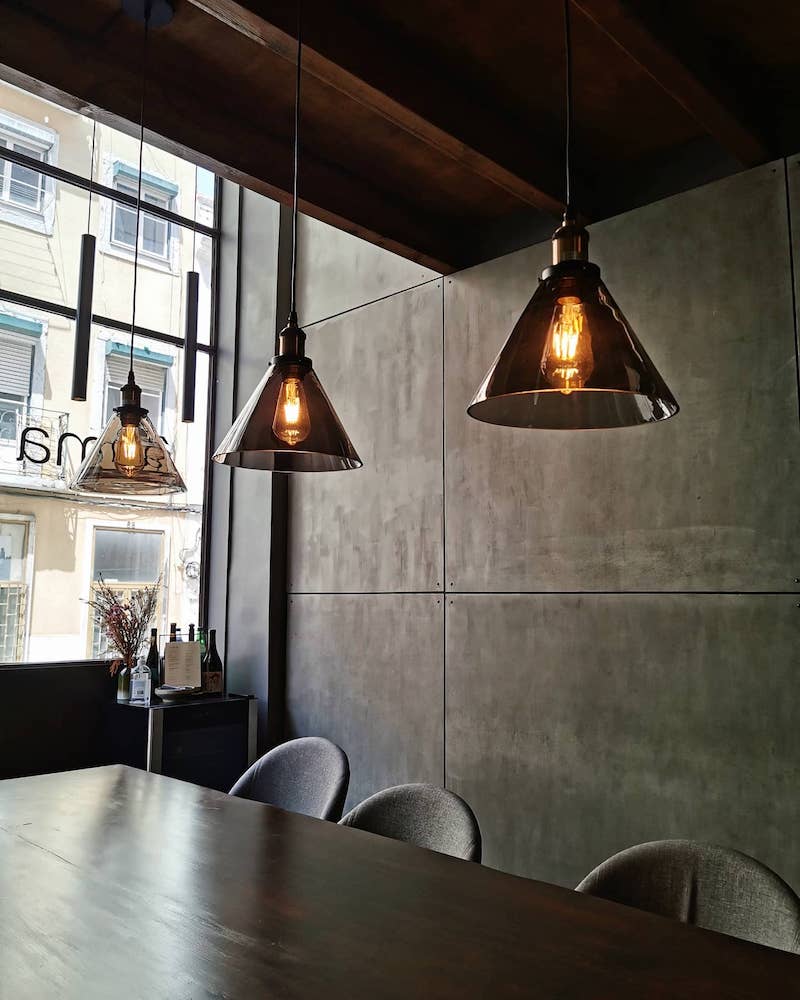 Âmago, which means "the essence, the heart, the deepest part of something," is an exclusive and intimate restaurant located in the Principe Real neighborhood. It has only one table, accommodating up to 10 people, making it a unique and intimate experience for diners.
The restaurant's cuisine style is contemporary with a strong Portuguese influence, emphasizing local and seasonal ingredients. Chefs Marta Caldeirão and André Coelho, who lead the kitchen, are known for their creativity and culinary expertise, both having worked in prestigious restaurants across Europe before founding Âmago together.
The restaurant's ambiance is sophisticated, with refined décor that highlights the natural beauty of the ingredients used in the dishes. The restaurant's singular table adds to the exclusive and intimate experience, providing diners with a unique and memorable gastronomic journey.
Âmago's menu offers creative and flavorful dishes that showcase local and seasonal products. The dishes are served as a tasting menu at €85 for 10 courses, providing a complete culinary experience. You'll discover the flavors of a "lirio dos Açores," apple, and coriander tartlet, venison with ginger emulsion and black garlic, and for dessert, beetroot mousse with oats, along with many other delightful surprises.
Facebook | Instagram
R. da Alegria 41C, 1250-182 Lisboa
From Wednesday to Sunday, 7:30 PM to 11:00 PM.


The restaurant Alma
Baixa Chiado
Chef Henrique Sá Pessoa
2 Michelin stars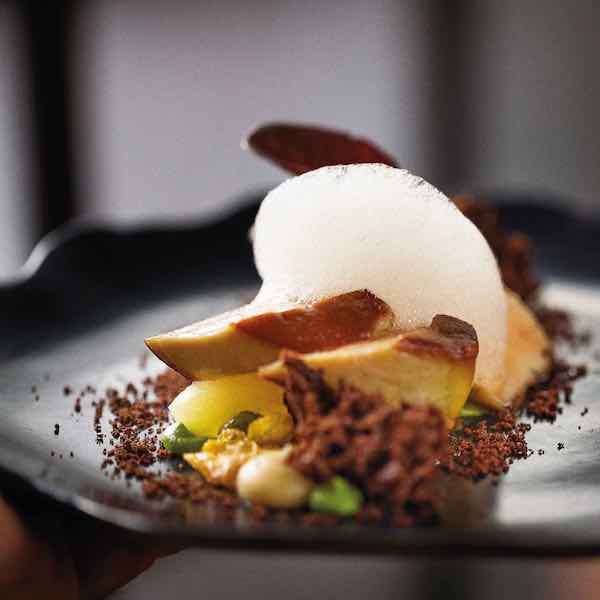 ALMA restaurant, which means "Soul," offers an innovative gastronomic experience with a contemporary and elegant ambiance. You will discover traditional Portuguese cuisine inspired by travels around the world and a passion for Asia.
The atmosphere at Alma restaurant is elegant and sophisticated, with exposed stone walls, dark wooden tables, and comfortable leather chairs. However, the atmosphere and service are relaxed.
Two tasting menus of 8 courses for €180 per person are presented, featuring specialties such as octopus, Iberian pork, and desserts made with Portuguese fruits. The Alma menu is inspired by the chef's classics, where you can savor foie gras, cod, and suckling pig. Alternatively, there's the Costa A Costa menu, paying tribute to the fish and seafood from our coast, featuring mussels, salmon, and other fresh catches.
Website | Menu | Facebook | Instagram
R. Anchieta 15, 1200-224 Lisboa
From Tuesday to Saturday, 12:30 PM to 3:30 PM for lunch and 7:00 PM to midnight for dinner.

The Belcanto
Baixa Chiado
Chef José Avillez
2 Michelin Stars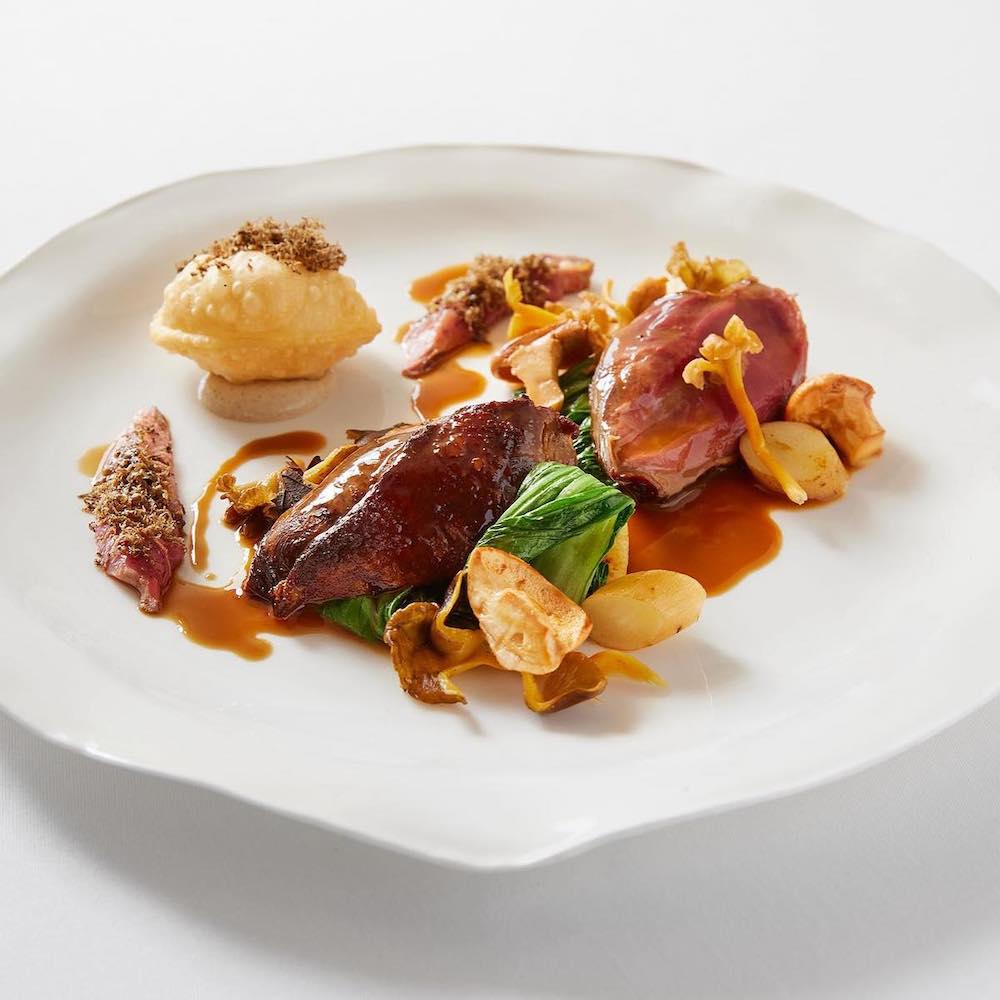 The Belcanto offers a culinary experience that is nothing short of poetic, providing a truly unique gastronomic and sensory journey through contemporary Portuguese cuisine. Situated in the historic center of Lisbon, the restaurant exudes sophistication with a romantic touch, living up to its name, which means "Beautiful Corner."
The chef presents two tasting menus, Classics and Evolution, priced at €195 and €225, respectively, with the option to add a wine pairing for €150 or the premium €300 offering. These menus consist of 8 courses, showcasing Portuguese specialties such as bacalhau (codfish), robalo (sea bass), and leitão (Iberian suckling pig).
Website | Menu | Facebook | Instagram
R. Serpa Pinto 10A, 1200-026 Lisboa
From Tuesday to Saturday, 12:30 PM to 3:00 PM and 7:00 PM to midnight.


Le BouBou's
Principe Real
Chef Louise Bourrat, winner of the 2022 edition of Top Chef France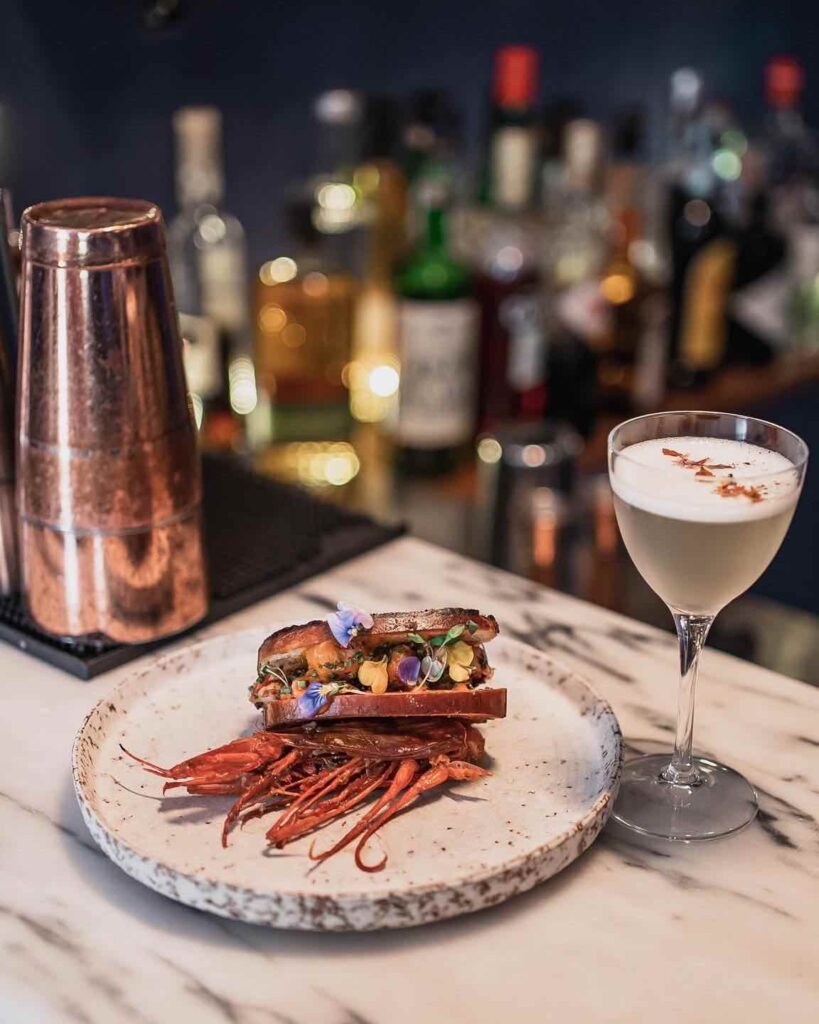 BouBou's offers refined and innovative international cuisine.
The restaurant has a warm and elegant atmosphere, with an open kitchen where you can sit in the main dining room or on the outdoor terrace.
It offers a 10-course Terra tasting menu for around €75 per person. There is also an Omnivore Menu at €85. Dishes are accompanied by carefully selected French and Portuguese wines to complement the flavours.
BouBou's also has a creative cocktail menu, featuring exotic and sometimes surprising ingredients such as CBD. We appreciate their attentive and professional service.
Website | Menu | Facebook | Instagram
R. Monte Olivete 32A, 1200-280 Lisboa
From Tuesday to Saturday, 7:00 PM to 2 A.M for dinner.
Cevicheria
Principe Real
Chef KIKO (Francisco Javier Ochoa)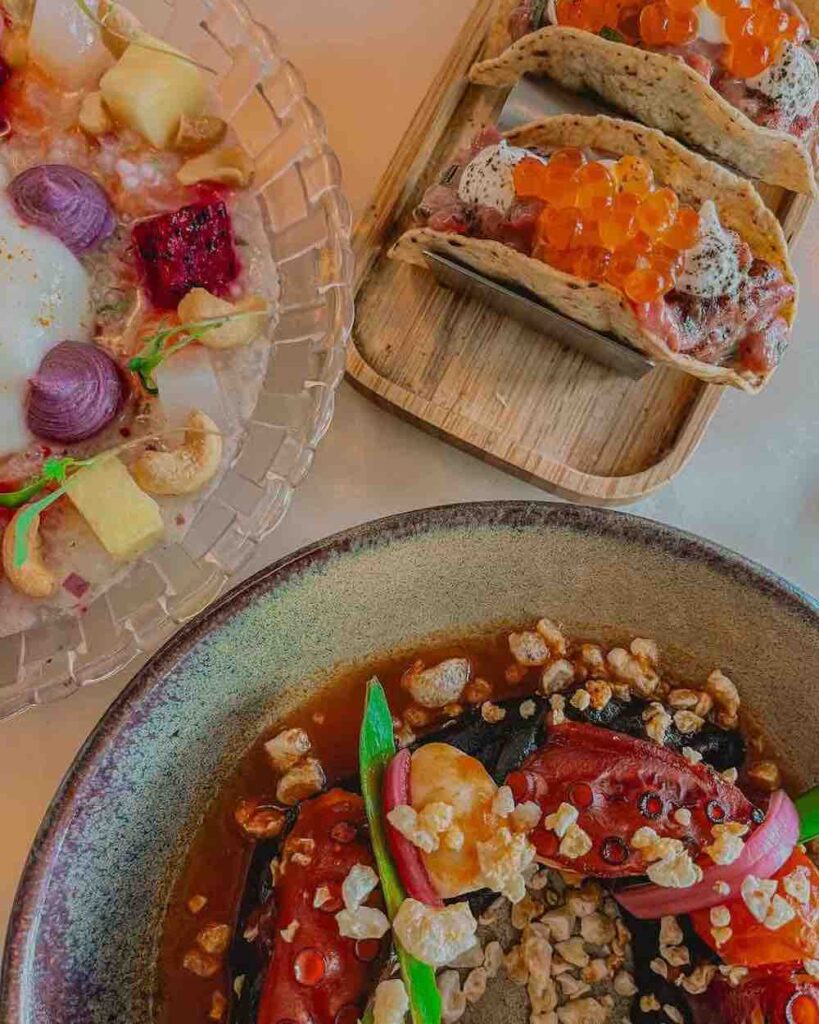 Cevicheria is a casual restaurant with an interior adorned with a large octopus on the ceiling and a spacious terrace. Chef Francisco Javier Ochoa serves Peruvian-style dishes, including ceviches and seafood with some Asian influences, as well as innovative cocktails.
The ceviche menu is extensive, offering various combinations of fish, seafood, and marinades. Cevicheria also offers a tasting menu for around €50 per person, showcasing a selection of ceviches, tiraditos, and causas. The innovative cocktail menu, featuring pisco sours and exotic drinks, complements the dining experience.
Website | Menu | Facebook | Instagram
R. Dom Pedro V 129, 1250-096 Lisboa
Open every day from midday to 11 p.m.
Degust'Ar Lisboa
Avenidas Novas
Chef António Nobre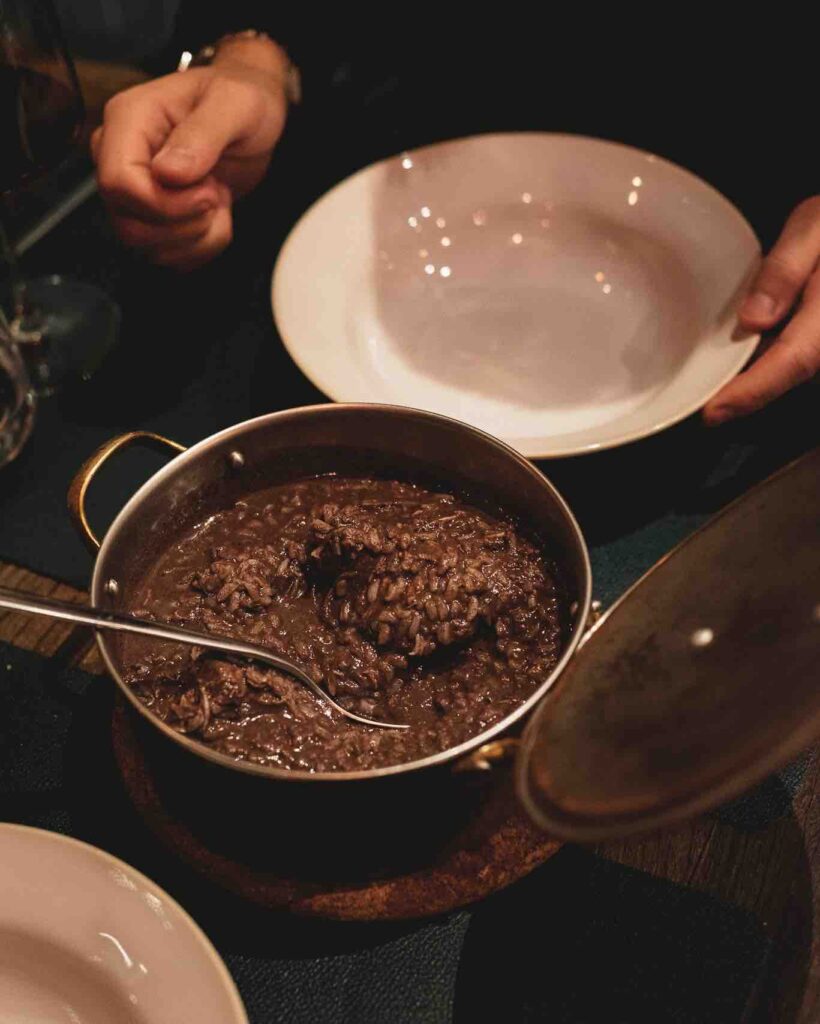 Degust'Ar Lisboa is a modern and elegant restaurant located in the Avenidas Novas neighborhood. Chef António Nobre creates contemporary Portuguese cuisine, focusing on fresh and seasonal ingredients.
The restaurant offers a 6-course tasting menu for €80 per person. Dishes may include octopus carpaccio, black pork cheeks with sweet potato, and almond cake with berry sorbet.
Website | Menu | Facebook | Instagram
Rua Latino Coelho nº63, 1050-133 Lisboa
Monday to Saturday, 12.30 to 3.30 pm and 7.30 to 11.30 pm
Eleven – Avenidas Novas
Chef Joachim Koerper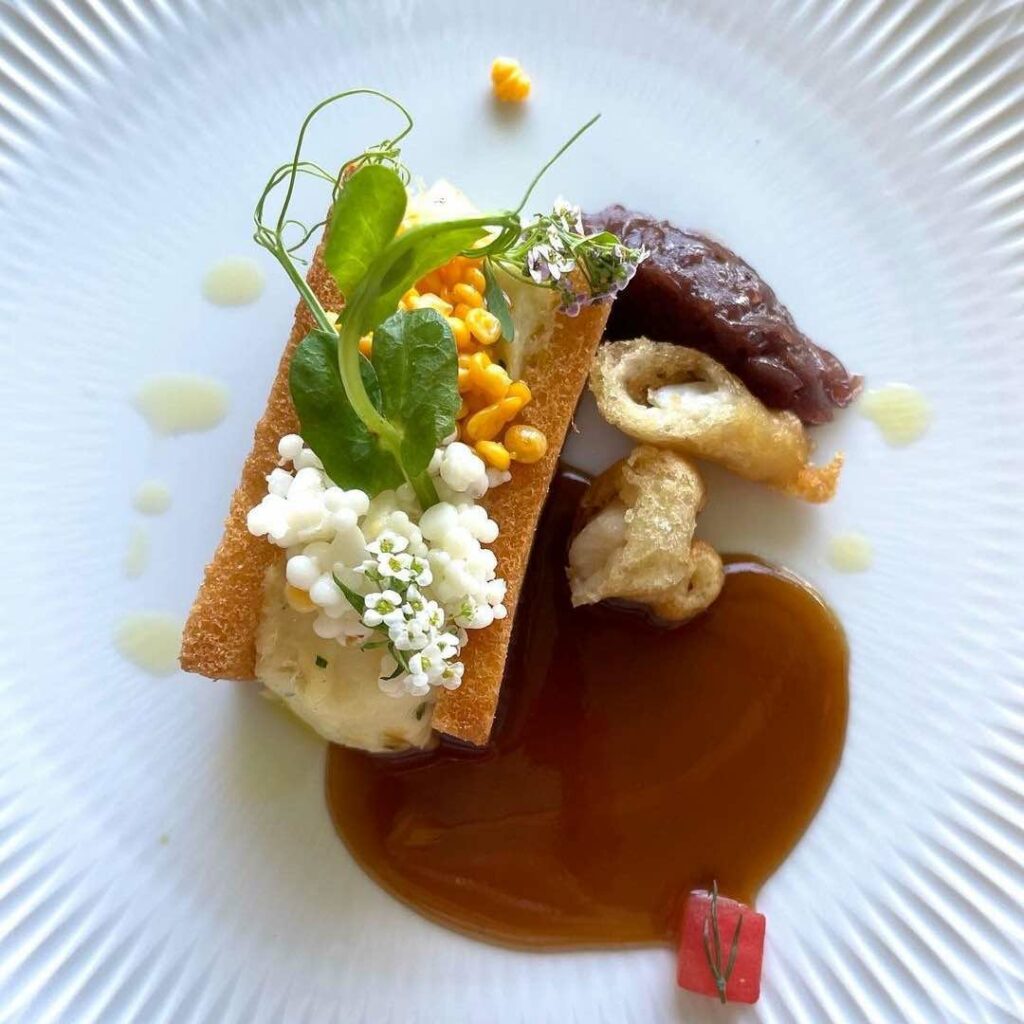 Eleven, located on the top floor of the Edward VII Park, offers stunning panoramic views of Lisbon. Chef Joachim Koerper, with his extensive experience in Michelin-starred restaurants, presents a refined Mediterranean cuisine with German influences.
The restaurant offers a tasting menu for €150 per person, which includes dishes such as foie gras terrine, seabass with lemon and cauliflower, and passion fruit soufflé.
Website | Menu | Facebook | Instagram
Rua Marquês Fronteira Jardim Amália Rodrigues, Parque Eduardo VII, 1070-051 Lisboa
Monday to Saturday, 12.30 to 3pm and 7.30 to 10pm
Eneko
Alcantara – Chef basque Eneko Atxa
1 étoile Michelin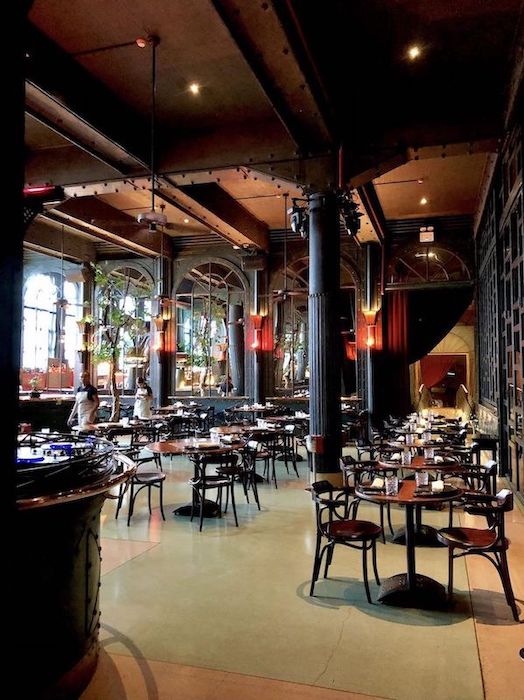 Eneko means "mine" in Basque.
We love the soul of this place, which has been welcoming the public for over 50 years. Once an emblematic part of the city's heritage, it was known as the Alcântara Café and was the venue for big parties and the great DJs of the day.
Restaurant Eneko has preserved the original spirit of the former Alcântara Café. The décor, influenced by industrial architecture, is characterised by large rooms and imposing metal beams. It is lit by large windows and decorated with vintage furniture. Accentuated by high red curtains, it creates a theatrical effect and is in tune with the times.
The two tasting menus offer a unique and innovative culinary experience:
The first, Erroak "Roots":
is made up of dishes that have been kept on the menu for their unique character, such as beef carpaccio with vegetable broth and Idiazabal sweets at €144 per person / €235 with wine.
and the second menu Adarrak "Ramas":
are the new creations of Chef Eneko Atxa at €177 per person / €297 with wine from a selection of the best references in the world.
Website | Menu | Instagram
R. Maria Luísa Holstein 15, 1300-388 Lisboa
From Tuesday to Saturday, from 12:30 PM to 3:00 PM and from 7:30 PM to 10:PM.
Feitoria
Belem – Chef João Rodrigues
1 étoile Michelin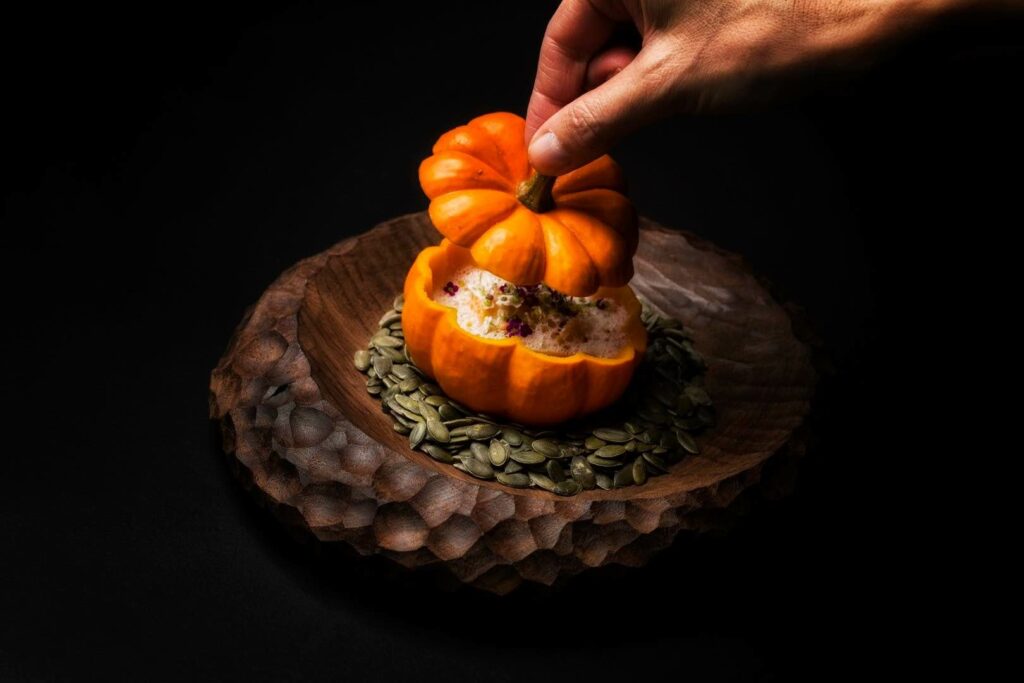 Feitoria, which translates as 'factory', is a Michelin-starred restaurant located in the Altis Belém Hotel & Spa*, in the historic district of Belém.
It is run by chef João Rodrigues, who is renowned for his inventive cuisine and passion for local and seasonal produce.
Feitoria's style of cooking is often described as modern gastronomy, combining contemporary culinary techniques with traditional Portuguese ingredients. The dishes are designed to highlight the flavours and textures of local ingredients, while offering a unique dining experience.
They combine the best of Portuguese cuisine from land and sea with creative and sophisticated touches that create new and perfect flavours. Their 4 tasting menus are made up of 6 or 8 dishes, two of which are vegetarian, ranging from €110 to €180 per person, and are particularly enhanced by the interplay of textures and spices.
The Feitoria Restaurant also offers wine tasting to accompany the tasting menus. The sommelier offers a carefully selected range of Portuguese and international wines to complement the dishes, priced from €80 to €95.
Hôtel | Website | Menu | Facebook | Instagram
Altis Belem Hotel & Spa, Doca do Bom Sucesso, 1400-038 Lisboa
Tuesday to Saturday, 7pm to 10.30pm
Loco
Alvalade
Chef Alexandre Silva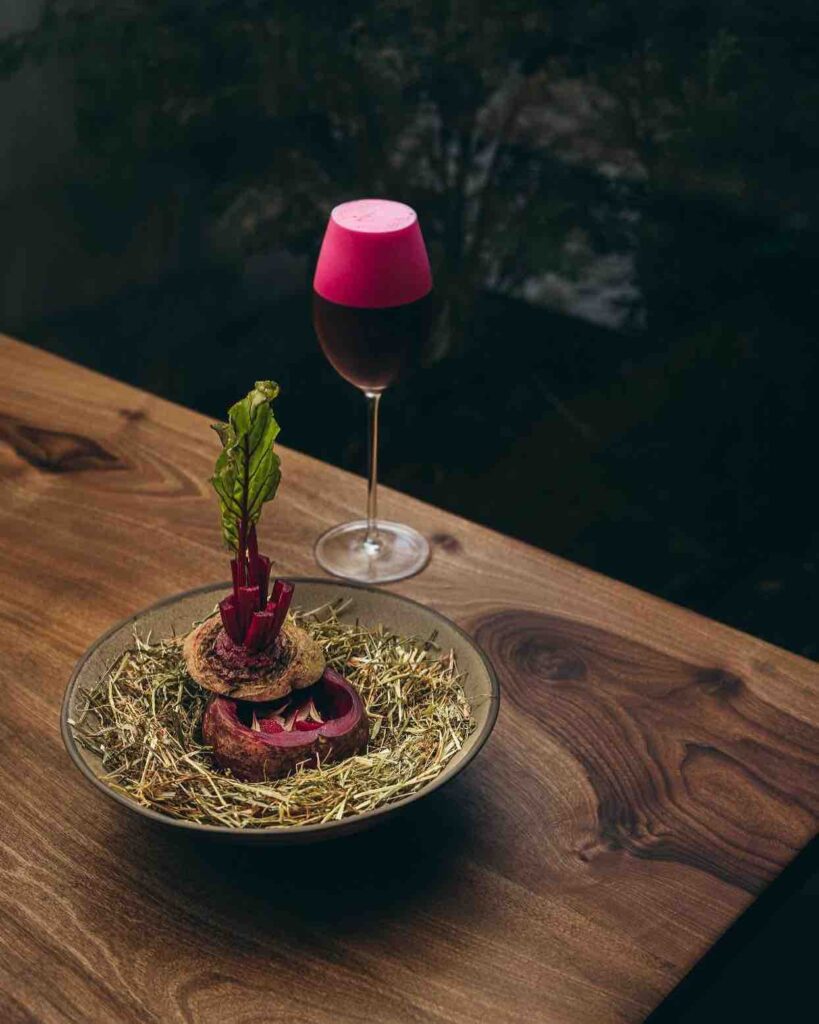 Le Loco, "the crazy one", is a creative, eclectic restaurant with a minimalist, modern interior, located in the Alvalade neighbourhood. A quiet and pleasant residential area, about 20 minutes by car from Lisbon city centre.
The chef at Le Loco is Alexandre Silva, a talented Portuguese chef who has won several awards for his creative and innovative cuisine. He worked in many Michelin-starred restaurants in Portugal and Spain before opening his own restaurant, Le Loco, in 2015.
Le Loco's style of cooking is often described as modern gastronomy with a strong Portuguese influence. The menu offers a variety of creative and innovative dishes, using local and seasonal ingredients to create unique flavours. The dishes are presented in an elegant and artistic manner, highlighting colours, textures and flavours.
The Loco Tasting Menu is a must for gourmets who want to discover the innovative cuisine of Chef Alexandre Silva. It offers a complete dining experience with several dishes to sample, each with unique flavours and textures. Dishes may include local ingredients such as cockles, porcini mushrooms, chestnuts or local pork. All prepared using innovative cooking techniques.
Two tasting menus are available:
LOCO menu, 16 moments for €150
Experience Menu, 16 moments with wine pairing for €235.
Site | Menu | Facebook | Instagram
R. Navegantes nº53-B, 1200-731 Lisboa
Tuesday to Saturday, 7pm to 11pm
Restaurant: Lab by Sergi Arola
Sintra
Chef Sergi Arola
1 étoile Michelin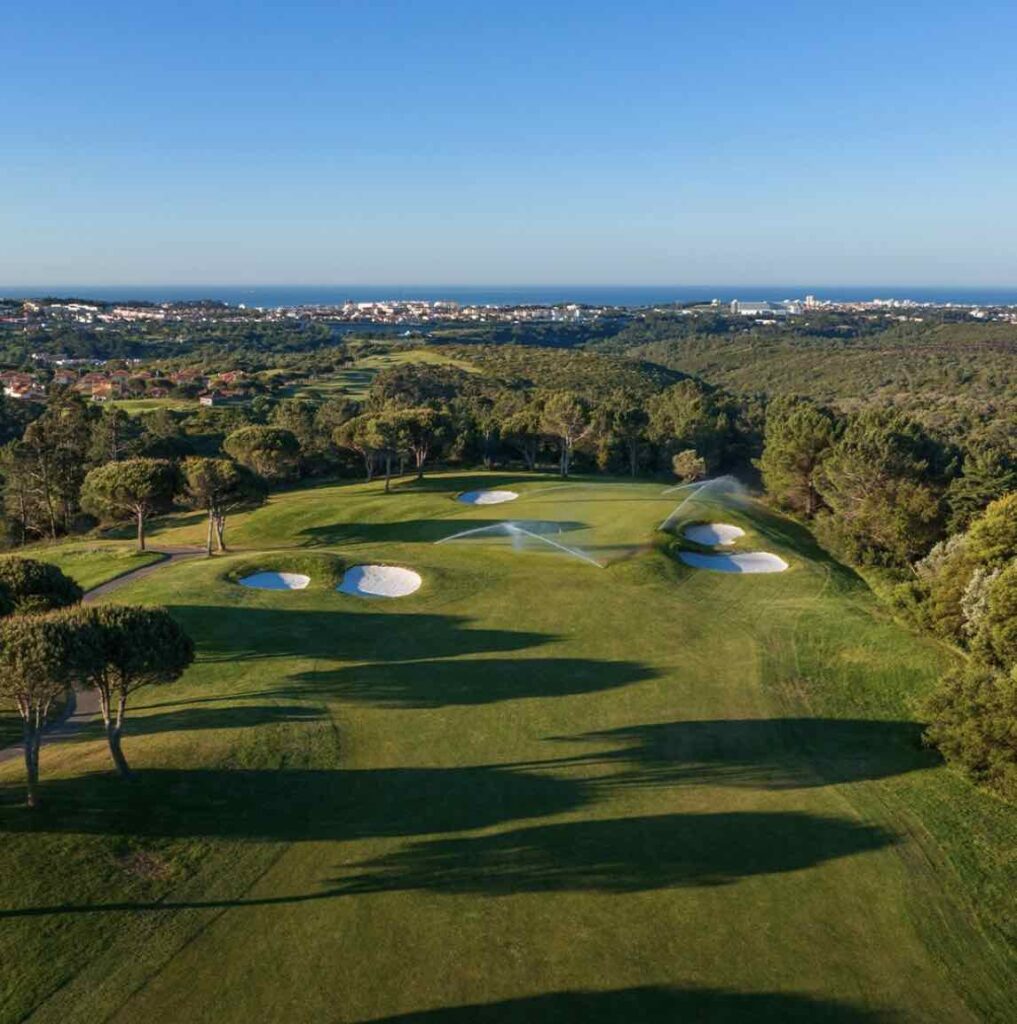 From the Penha Longa Resort *
Elegant and sophisticated atmosphere, modern and minimalist décor.
Specialities: Modern Spanish and Portuguese cuisine with creative touches.
Chef Sergi Arola, originally from Barcelona, is known for his modern and creative cuisine. The tasting menu includes dishes based on local ingredients such as fresh fish, seasonal vegetables and aromatic herbs, as well as touches of Spanish cuisine.
There are three tasting menus available:
Pela Serra Dentro 'in the hills' and
and Horta do Chef 'Chef's Garden' are priced at €144 per person, with a wine pairing for €235.
And the last menu, Pela Serra Fora 'beyond the hills' is €177 per person, with wine pairing for €297.
We would like to point out that they offer a wine list with more than 550 references to delight your palate.
Hotel | Website | Menu | Instagram
Estr. da Lagoa Azul, 2714-511 Montelavar
Tuesday to Saturday, 19:00 to 22:30
Prado
Alfama
Chef Antonio Galapito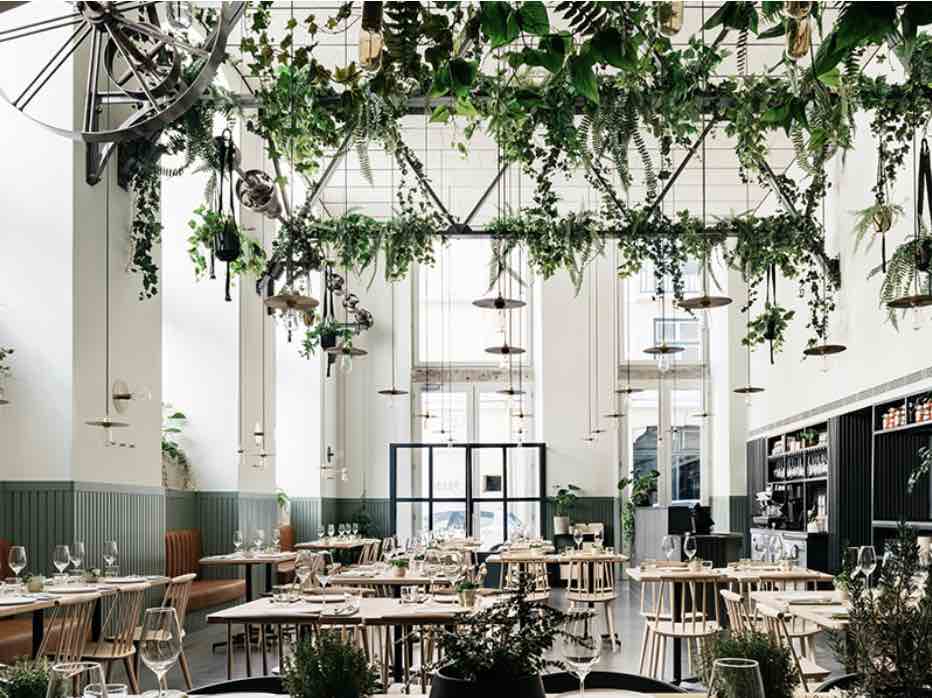 Prado, located in the historic Alfama district, focuses on seasonal and locally sourced ingredients, offering a modern interpretation of Portuguese cuisine.
The restaurant offers a tasting menu for around €60 per person, featuring dishes like oysters, goat with turnips, and quince with custard.
Site | Menu | Facebook | Instagram
Tv. Pedras Negras 2, 1100-404 Lisboa
Tuesday to Saturday, 7pm to 10.30pm and Thursday to Saturday, 12pm to 3pm
Suba
Bairro Alto – Chef Fábio Alves
1 Michelin star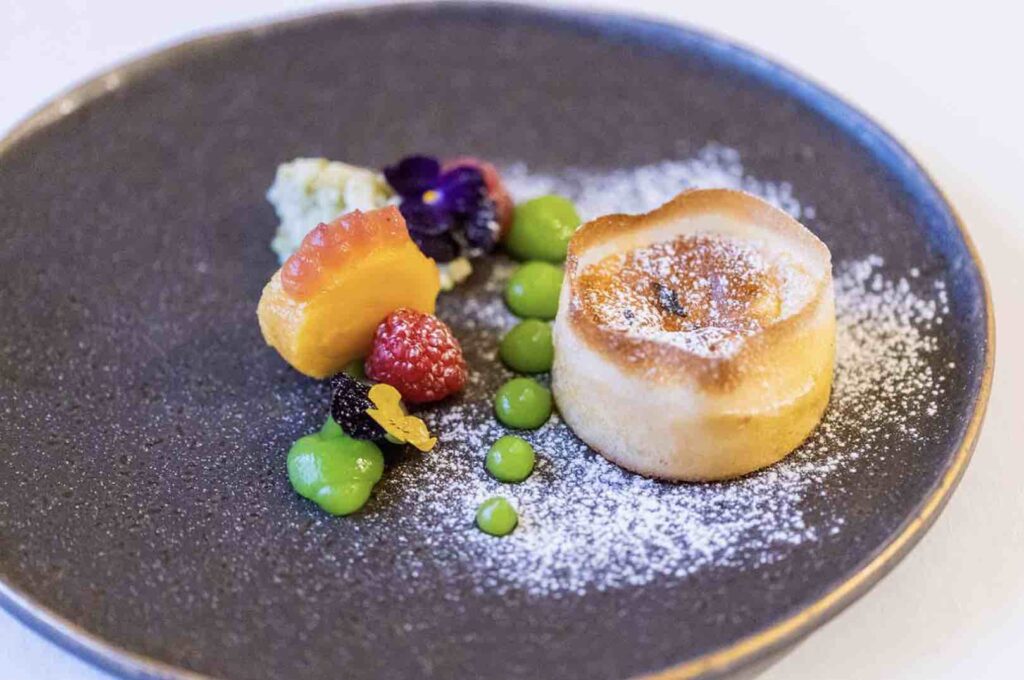 The Suba restaurant, or 'montes' in French, is located in the Verride Palácio de Santa Catarina hotel, next to the Miradouro Santa Catarina/Adamastor. It offers stunning views of the city, with a rooftop terrace offering panoramic views of the River Tagus and the rooftops of Lisbon.
Chef Fabio Alves is responsible for the cuisine at Suba. He is passionate about using fresh, local produce to create innovative, contemporary cuisine that pays homage to Portugal's rich culinary tradition. Fabio Alves has gained extensive experience in prestigious restaurants around the world, including Mugaritz in Spain, which has been voted one of the best restaurants in the world on several occasions.
The cooking style is described as contemporary gastronomy, combining modern techniques with traditional ingredients. You'll discover a menu with a variety of creative and innovative dishes, such as grilled octopus with black garlic, crispy pork belly with carrot puree and raspberry sauce, or aged beef tartare with old-fashioned mustard and gherkins.
You can choose from five tasting menus, including a vegetarian menu, ranging from €65 to €125, all accompanied by a harmonious wine pairing.
Hôtel | Website | Menu | Facebook | Instagram
R. de Santa Catarina nº 1, 1200-401 Lisboa
From 12.30pm to 3pm and from 7pm to 10pm
VDB Bistronomy
ALFAMA
Owner Clément Van Den Bergh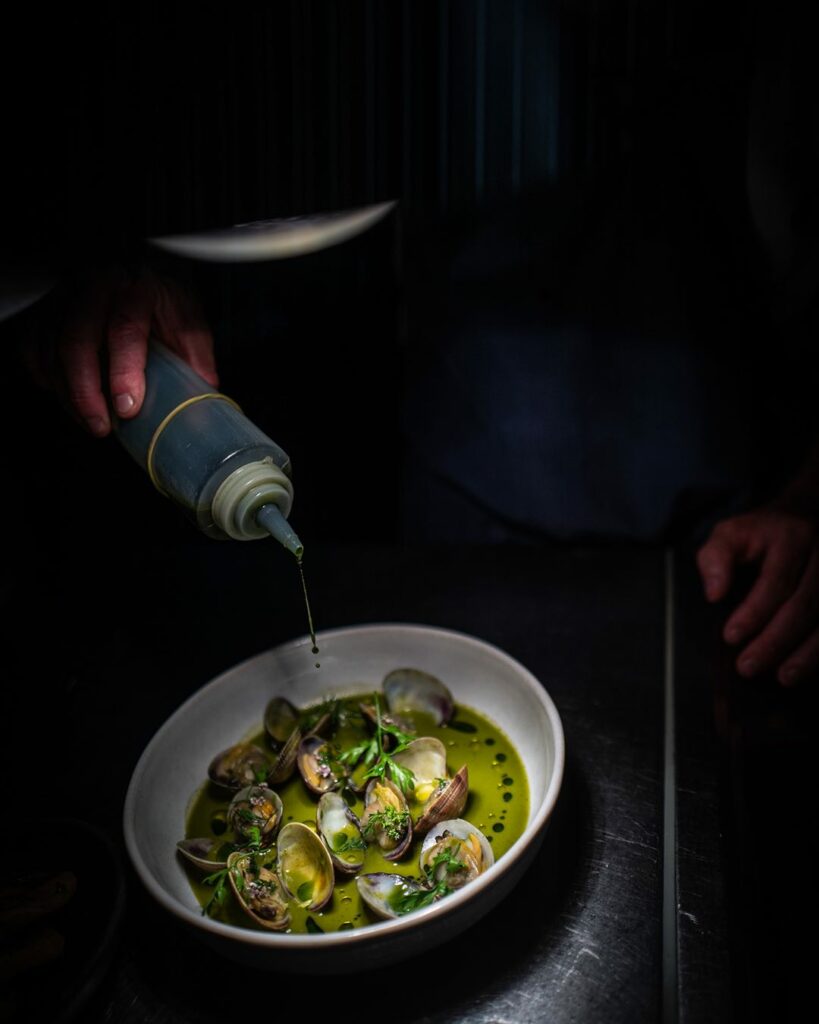 Definition Bistronomie: is a restaurant concept that emerged in France in the 1990s, combining the simplicity and conviviality of bistro cuisine with the quality and sophistication of gastronomy. The term is a hybrid of "bistrot" and "gastronomy".
In practice, bistro cuisine is characterised by quality dishes made from fresh, seasonal ingredients, served in a relaxed, convivial environment. Bistronomy chefs aim to provide a refined yet accessible dining experience, with particular attention paid to the presentation and showcasing of ingredients.
Bistronomie restaurants are often smaller and more informal than traditional restaurants, offering menus at relatively affordable prices while still providing a quality dining experience.
And that's exactly what owner Clément Van Den Bergh, who we've been following for a few years now, offers. Clément is passionate about his business. From sourcing the best produce from all over Portugal, to preparing the dishes, selecting the natural wines and serving the food, Clément is the heart and soul of the place.
He has put together a tasting menu especially for us, with a choice of 4, 5 or 6 courses and 2 desserts – 8 moments for €55.
He also offers a wine and food pairing at €30 per person.
The prices are in line with the concept, giving you the chance to experience great cuisine at a lower price.
Website | Facebook
rua canastras 8, Lisbon, Portugal, 1100-112
Open Thursday to Monday from 7pm to midnight
100 Maneiras – Restaurant and Bistro
Bairro Alto – Chef Ljubomir Stanisic
1 Michelin star
The 100 Maneiras Restaurant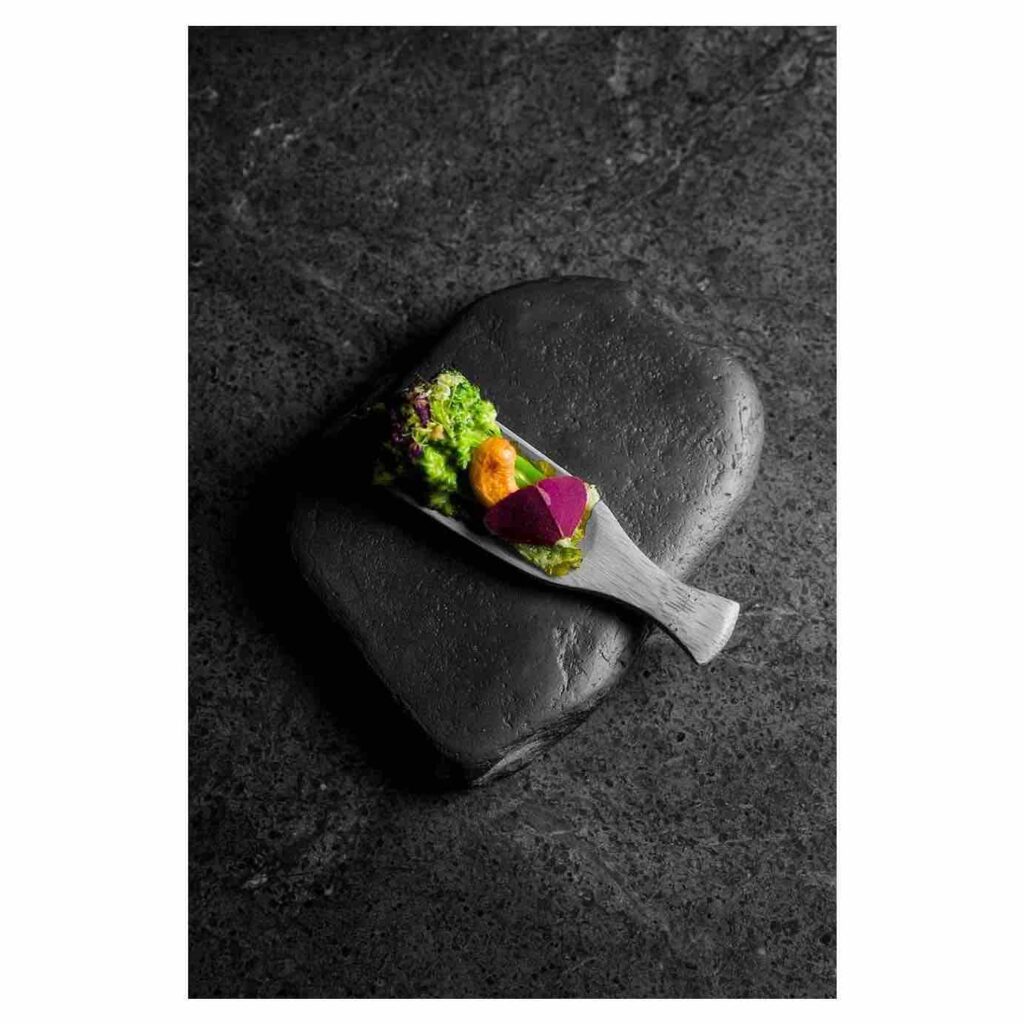 Ljubomir Stanisic is a renowned chef from the former Yugoslavia. He is known for his innovative approach to traditional Portuguese cuisine, which he has incorporated into the menu of his restaurant and bistro 100 Maneiras, which means '100 ways of doing things'. The restaurant is spacious and elegant, with a modern, uncluttered decor.
The chef wants to provoke, stimulate and make people think. He offers a sophisticated gastronomic experience in his restaurant, with a refined and experimental cuisine that highlights local ingredients, with creative dishes inspired by his origins and travels.
A 17-course tasting menu for €160 per person, with three wine pairings from €90 to €135.
Website | Menu | Facebook | Instagram
R. do Teixeira 39, 1200-459 Lisboa
Tuesday to Saturday, 7pm to 1am
Bistro 100 Maneiras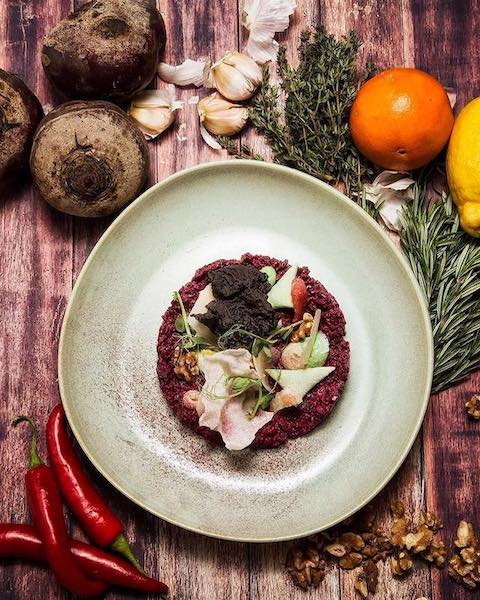 Bistro 100 Maneiras offers a more relaxed cuisine, with simpler dishes focusing on traditional Portuguese dishes, with a touch of creativity and some inspiration from Eastern European countries.
Prices are more affordable and the atmosphere is friendlier, with a more rustic decor. And a more intimate space for your private events.
5-course tasting menu for €75 per person.
With a special weekend menu from 12pm to 3pm at €80 for two.
Website | Menu | Facebook | Instagram
Largo da Trindade 9, 1200-466 Lisboa
Thursday to Monday 18:30 to 2am with Saturday, Sunday lunch to 3pm
Epilogue
Note that all of these restaurants have à la carte menus, so you can discover all of their flavours over several meals.
We hope that, like us, this article has made your mouth water and inspired you to discover all these wonderful places. Sign up for our newsletter to find out about all our great places to eat and follow us on Instagram for the latest news.