Private Boat Tour in Lisbon
Take advantage of our affordable offers or premium offers to treat yourself with high quality memories.
Sailboats, catamarans, yachts, motorboats…
With boats ranging from 6 to 18 people, we're sure to have something to suit you.
Whether it's an aperitif at sunset with dinner to discover the beauties of Lisbon or a day trip to the beaches of Estoril and Cascais with open bar, brunch and jet ski, our crews will make this an incredible moment to remember.

Sailboat 6 people
With white wine and snacks
Starting from €180/2h30

Catamaran 8 people
With apéritif
Starting from €230/2h

Motorboat 8 people
With apéritif
Starting from €240/2h

Sailboat 10 people
With apéritif
Starting from €250/2h

Luxury Sailboat 10 people
With welcome drink
Starting from €420/2h

Yacht 10 people
With welcome drink
Starting  from €650/2h

Sailboat 12 people
With apéritif
Starting from €300/2h

Vintage Sailboat 12 people
With welcome drink
Starting from €480/2h

Sailboat 14 people
With welcome drink
Starting from €360/2h

Catamaran 14 people
With welcome drink
Starting from €380/2h
Luxury 14 people
Excluding beverages
Starting from €405/2h
Yacht 14 people
Premium
Starting from €990/3h

Sailboat 15 people
Premium
Starting from €450/2h

Catamaran 16 people
With welcome drink
Starting  from €500/2h

Sailboat 18 people
Classic
Starting from €380/2h

Catamaran 18 people
Premium
Starting from €680/2h

Classic Catamaran 18 people
With drink
Starting from €500/2h

Catamaran 18 people
Two decks
Starting from €600/2h
Catamaran 18 people
With drink
Starting from €680/2h

Catamaran 18 people
Premium
Starting from €700/2h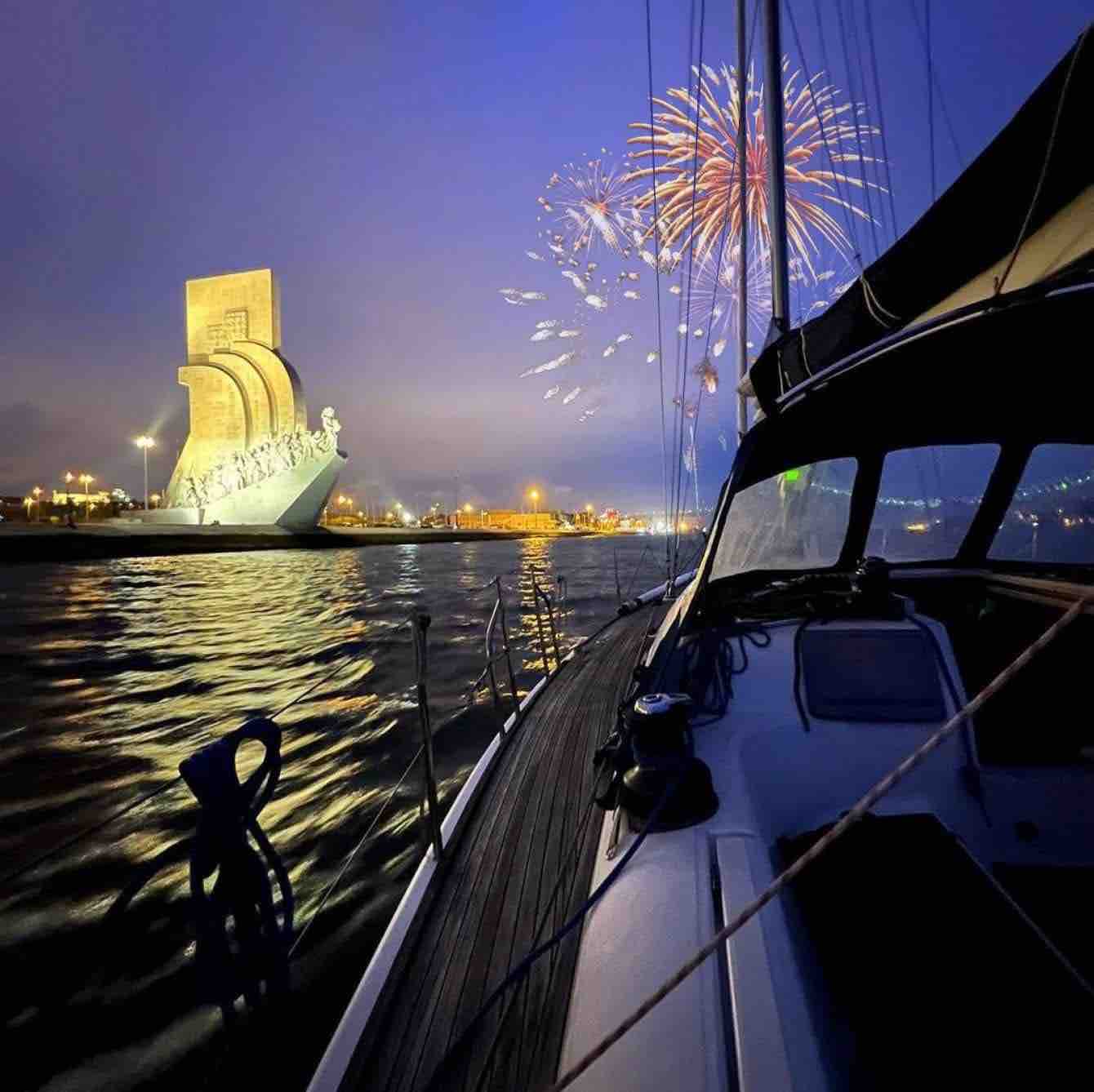 Cruises departing from Lisbon
$

🍾 New Year's Cruises fireworks ✨