Unforgettable Bachelor/Bachelorette Party – Let's Party in LISBON!
Also Perfect for a Fun Weekend with Friends!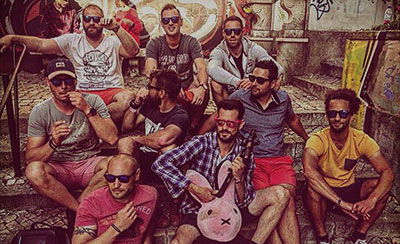 Hey, folks! Are you on the hunt for the perfect destination for your Bachelor or Bachelorette party? Or simply planning an epic weekend getaway with your friends? Well, look no further because Lisbon is THE city for you! With its radiant sunshine, vibrant culture, and lively atmosphere, you're in for an unforgettable time in the city of seven hills.
We know that organizing a Bachelor/Bachelorette party or a weekend with friends can be a bit overwhelming, but fret not! With over 7 years of experience, we are experts in the field and will guide you through every step of planning your stay.
Party it up in Style in Lisbon!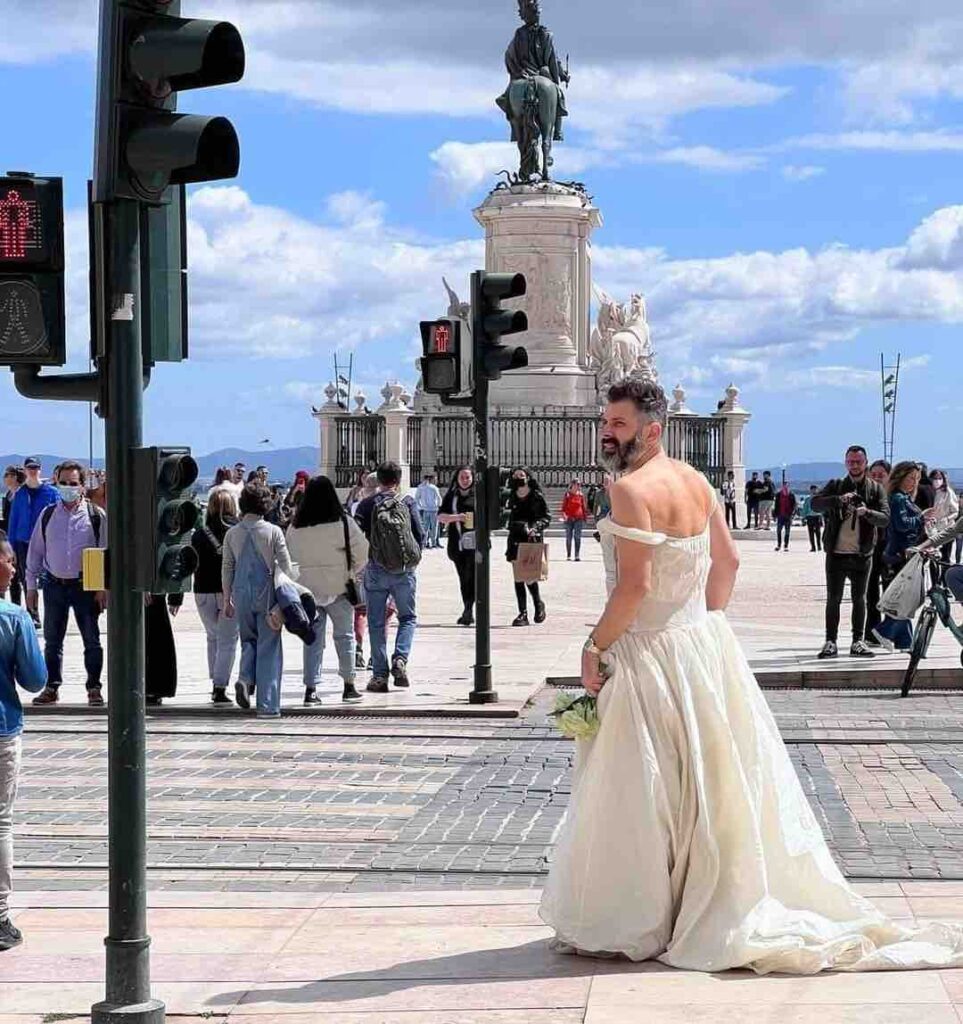 To reach Lisbon, we recommend searching for the best flight deals on Google Flight. Once there, getting around is a breeze with taxis, Uber, or Bolt. Alternatively, opt for a car rental to explore the surroundings at your own pace.
For the more adventurous souls, nothing beats a van, mini-bus or limousine with a chauffeur to travel together and enjoy the journey in a fun and relaxed atmosphere!
Dreamy Accommodations
Lisbon offers a variety of accommodations to suit all tastes and budgets. Whether you prefer a cozy apartment or a comfortable hotel, we've already tested and approved some fantastic options for you.
Leave your worries behind as we have well-located and soundproofed lodgings to ensure you get the well-deserved rest after your action-packed days.
Crazy Activities!
In Lisbon, the options for activities with your group are simply mind-boggling! Here are some exciting ideas to get your adrenaline pumping:
Wacky Tours and Street Art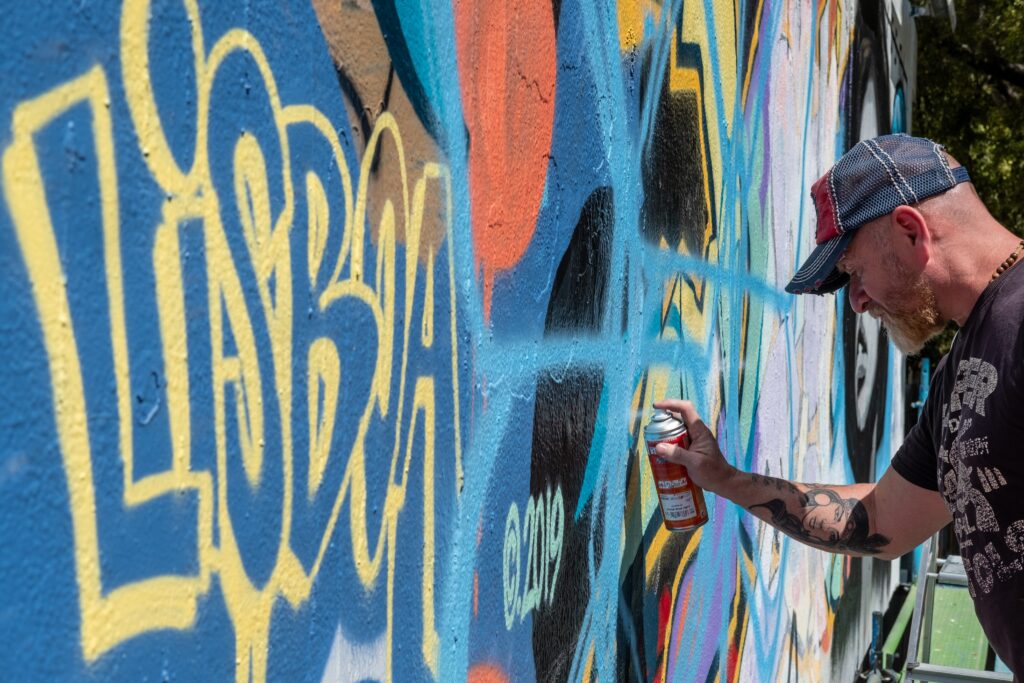 Explore Lisbon through private cultural tours where our energetic guides will show you the city's history and soul while adding a touch of craziness to it!
Boat TRIP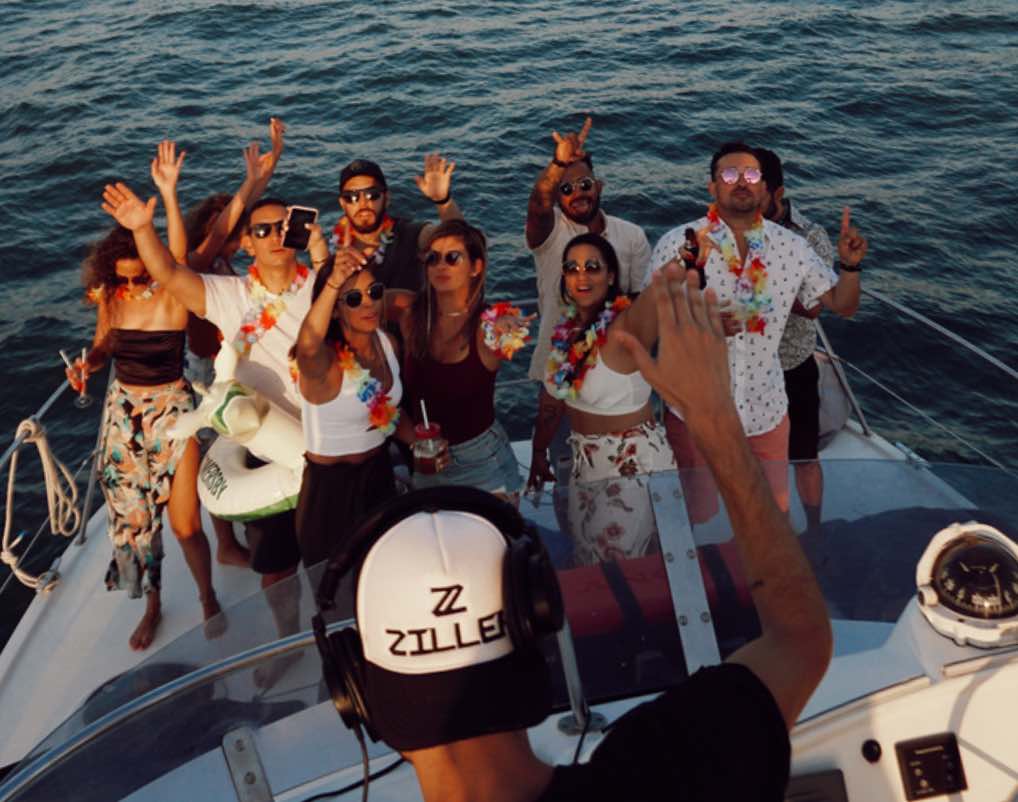 Enjoy sensational boat trips from Lisbon, Cascais, Troia, or Arrabida. Sunset cruises, wild "boat party" with DJ, deep-sea fishing, or beach days with water sports – take your pick!
High-Energy Sports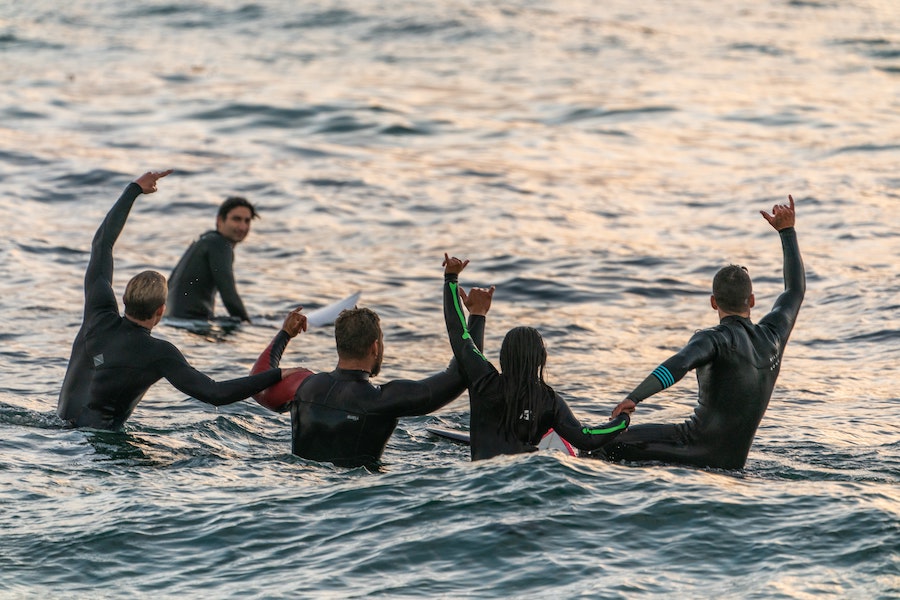 For speed enthusiasts, try go-karting on indoor or outdoor tracks for an adrenaline rush. Aspiring surfers will love the beaches of Carcavelos or Costa da Caparica to ride the waves of the Atlantic!
Workshops and Tasty Tastings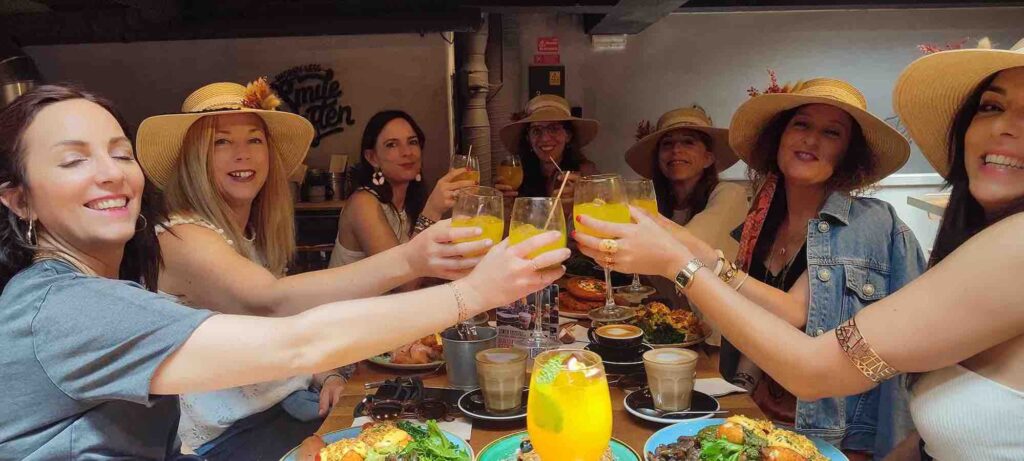 Learn the art of azulejos (traditional Portuguese tiles) in a creative workshop, or indulge in wine, gin, cheese, or canned sardine tastings to delight your taste buds!
Epic Nights Out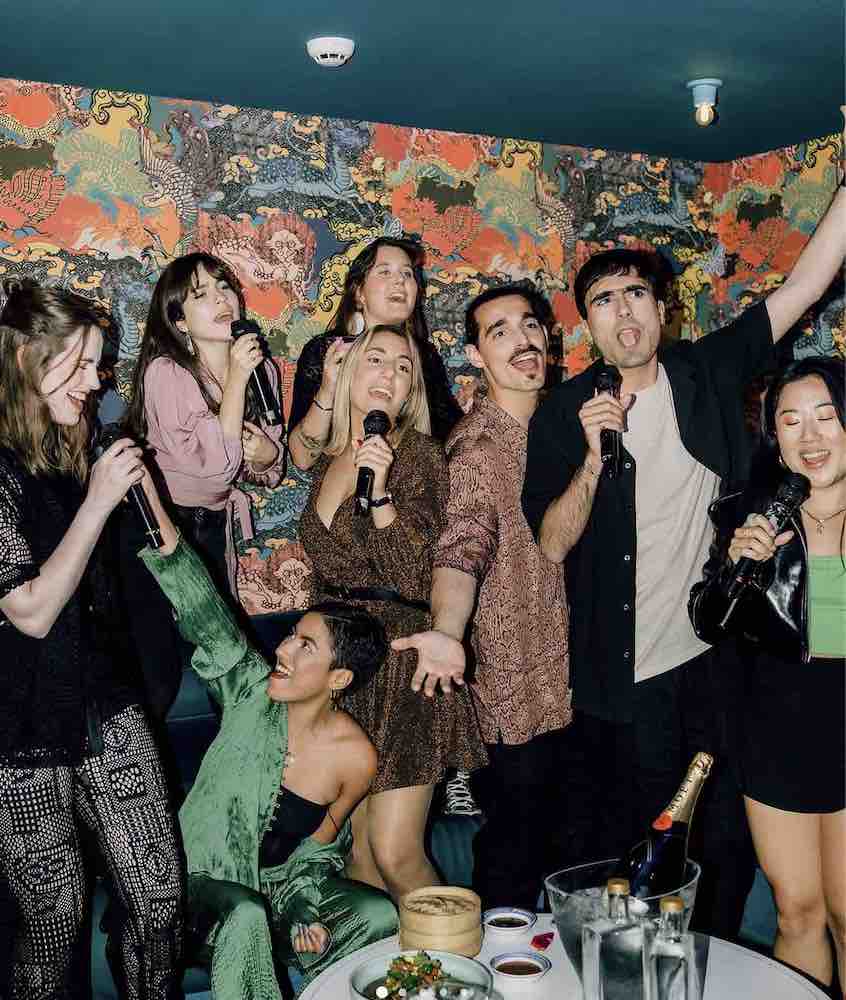 End your days with a bang by discovering Lisbon's vibrant nightlife. From bar-hopping in the streets of Bairro Alto to clubbing with diverse musical vibes, you're in for a blast!
Capture the Memories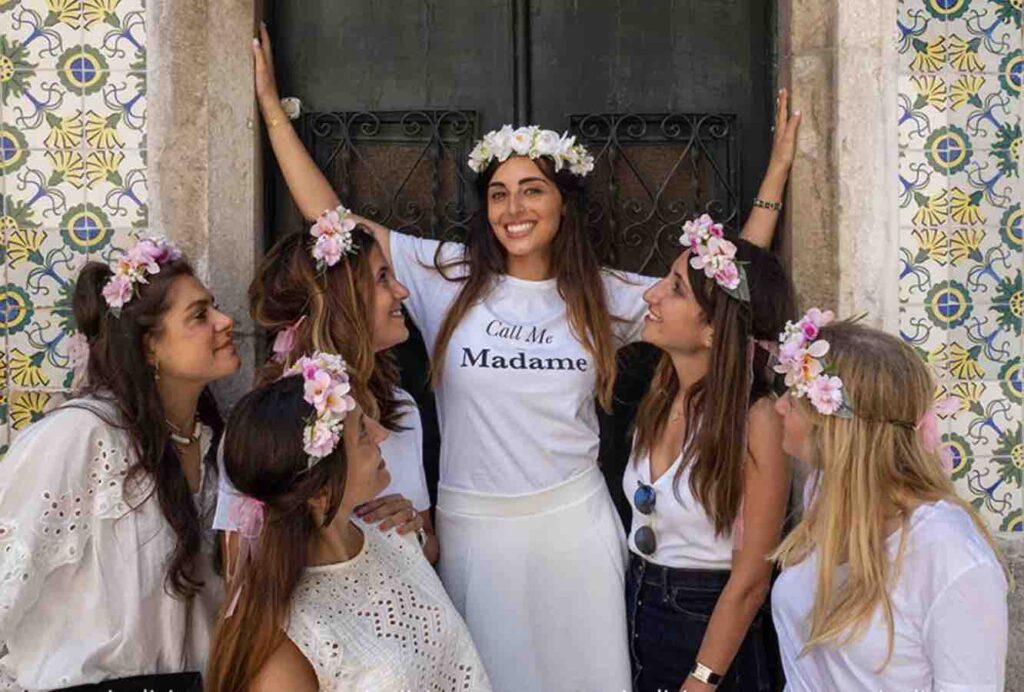 To cherish the most fun and emotional moments, nothing beats a professional photo/video reportage! Our experts will capture every instant of your stay, ensuring you have unforgettable memories of this adventure with friends.


How does it work?

Fill out the form below by indicating your preferences. You'll receive a confirmation via email, and then Tania, your dedicated guide, will reach out to you to create a tailor-made program.
If you like the program, we'll send you a service contract to formalize our agreement and start working on a final quote that includes all your activities.
Tania, in addition to her incredible knowledge of Lisbon and its nightlife, will be a quality companion, whether you're celebrating your best friend's bachelor/bachelorette party or enjoying a weekend with friends.

The benefits:
One contact for your entire program. Leverage all our knowledge of the city, the best providers, and our exclusive offers for Lisbon day and night! Simplified organization for all payments. A seamless and hassle-free stay for unforgettable moments!
How much does it cost?

Count on €200 for two days to be divided among the whole group, then €50 per additional day. For last-minute requests, a €100 fee will be applied.
Join the Lisbon Experience!
For memories that will stay in your hearts and minds, contact us now!
Destination: Lisbon!
Friends: Assembled!
Party: Guaranteed!
If you feel comfortable enough to manage on your own, don't hesitate to discover our other services: