LX Factory: A Unique Artistic and Cultural Hub in Lisbon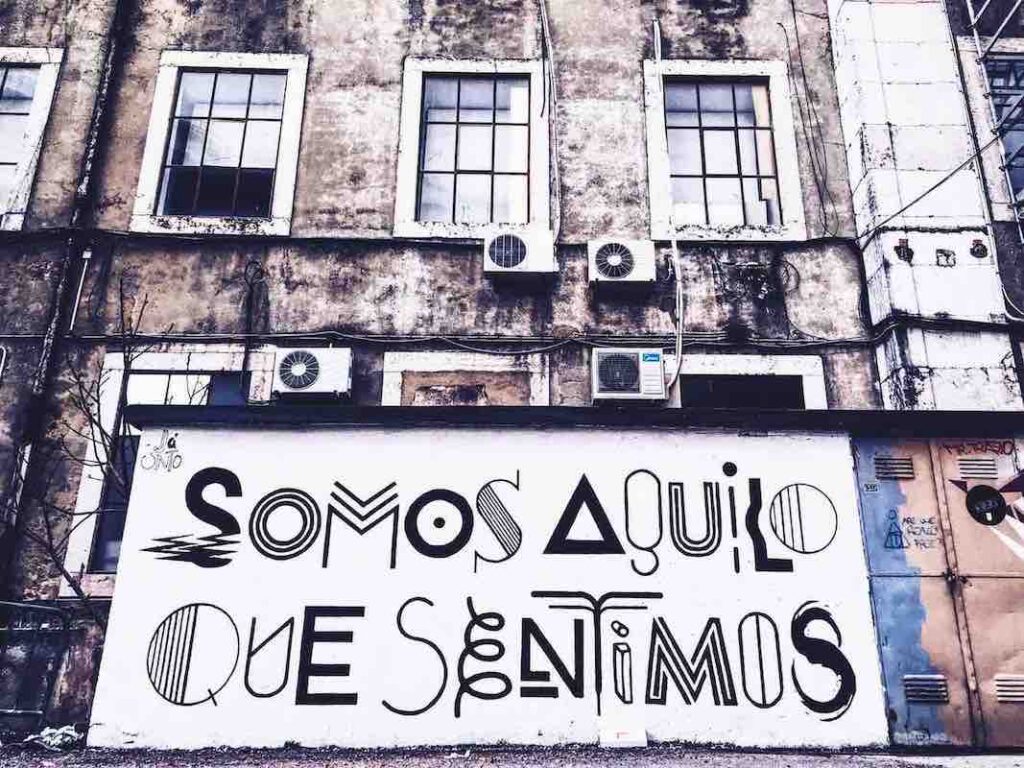 The LX Factory is a former textile industrial complex dating back to 1846. It has been transformed into a unique, artisanal, underground, and unconventional culutral Hub in Lisbon, covering the size of a city block.
From your first steps into this urban haven, you'll be swept away by its vibrant and dynamic atmosphere. The walls are adorned with all sorts of street art, making it an essential destination for our street art tours. Within this space, you'll find numerous restaurants, designer boutiques, artist workshops, designer spaces, and co-working areas. Throughout the year, a plethora of events are hosted in this creative hub.
This space artfully combines art, creativity, and environmental awareness. The LX Factory is a place where you can immerse yourself in culture, wander, shop, indulge, work, and even dance.
We've highlighted a few key attractions within the area while still leaving room for you to be pleasantly surprised by its other wonders. Allow us to introduce you to:
Each of these spots contributes to the unique charm and character of LX Factory Cultural Hub, offering a diverse range of experiences that are waiting to be explored.
Ler Devagar Bookstore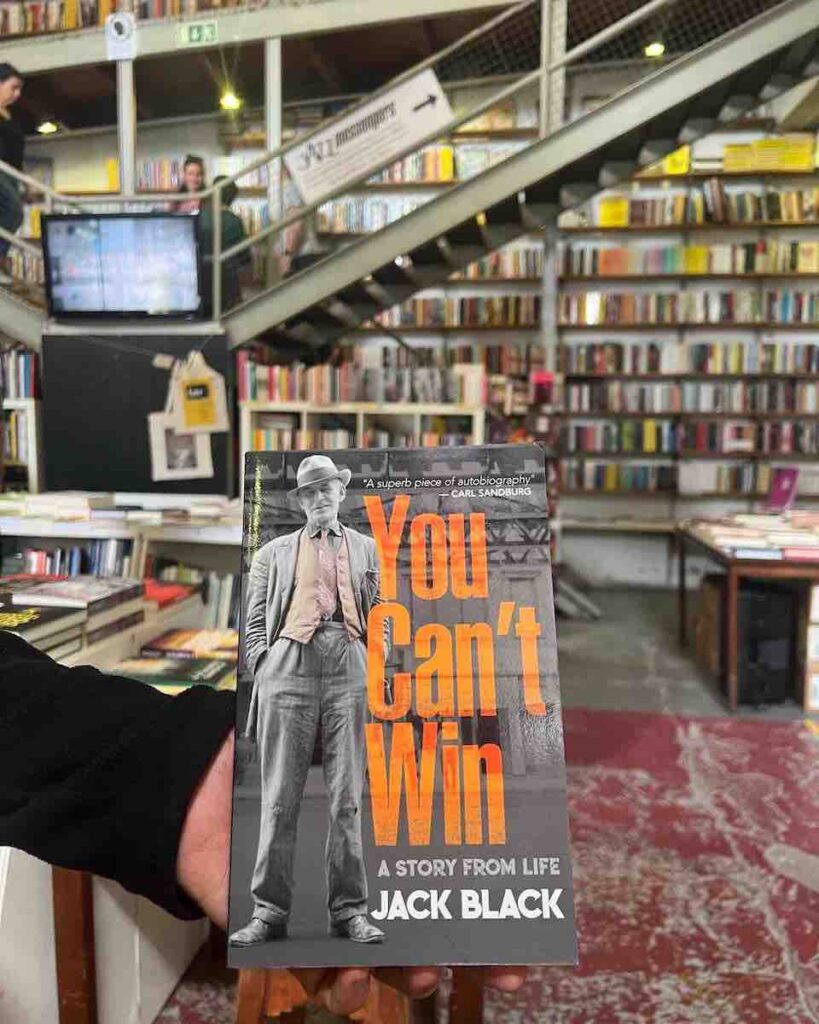 Ler Devagar is a truly unique bookstore. Founded in 1999 in the Bairro Alto neighborhood, it introduced a new concept of a bookstore as a space for meetings, idea debates, reading, art, and book commerce.
The bookstore has been recognized as one of the best bookstores worldwide by both Portuguese and international press. In 2007, it moved to Fábrica Braço de Prata, a former armament and war equipment building. In 2008, it established itself in Lx Factory, occupying a 600m² space across 4 floors with over 40,000 new book titles and around 10,000 used books. It also features a library, temporary and permanent exhibitions, an auditorium, a restaurant, and a bar.
In 2011, the bookstore created "Ler Devagar Com Amor," translating to "read slowly with love," the most comprehensive erotic bookstore in Portugal. In 2013, it proposed and promoted the creation of a "book town" in Óbidos, with eight bookstores established in former churches, schools, museums, and art galleries. Ler Devagar Bookstore has become a significant cultural project in Lisbon and Portugal, gaining international recognition.
Pietro Proserpio
Another remarkable aspect is the permanent presence of inventor Pietro Proserpio. He's the longest-standing inhabitant of the bookstore, a mechanic, artist, dreamer, and storyteller! Upon entering, you'll notice his artistically suspended bicycle.
On the second floor, you'll find his exhibition of Cinematic Objects (mechanical movement). His pieces are consistently in motion, intriguing, puzzling, and imbued with a certain poetry. If you find yourself at LX Factory, take your time to explore the intricate depths of this creative mind.
Sunday to Wednesday: 10 am – 10 pm Thursday to Saturday: 10 am – midnight
Landeau Chocolate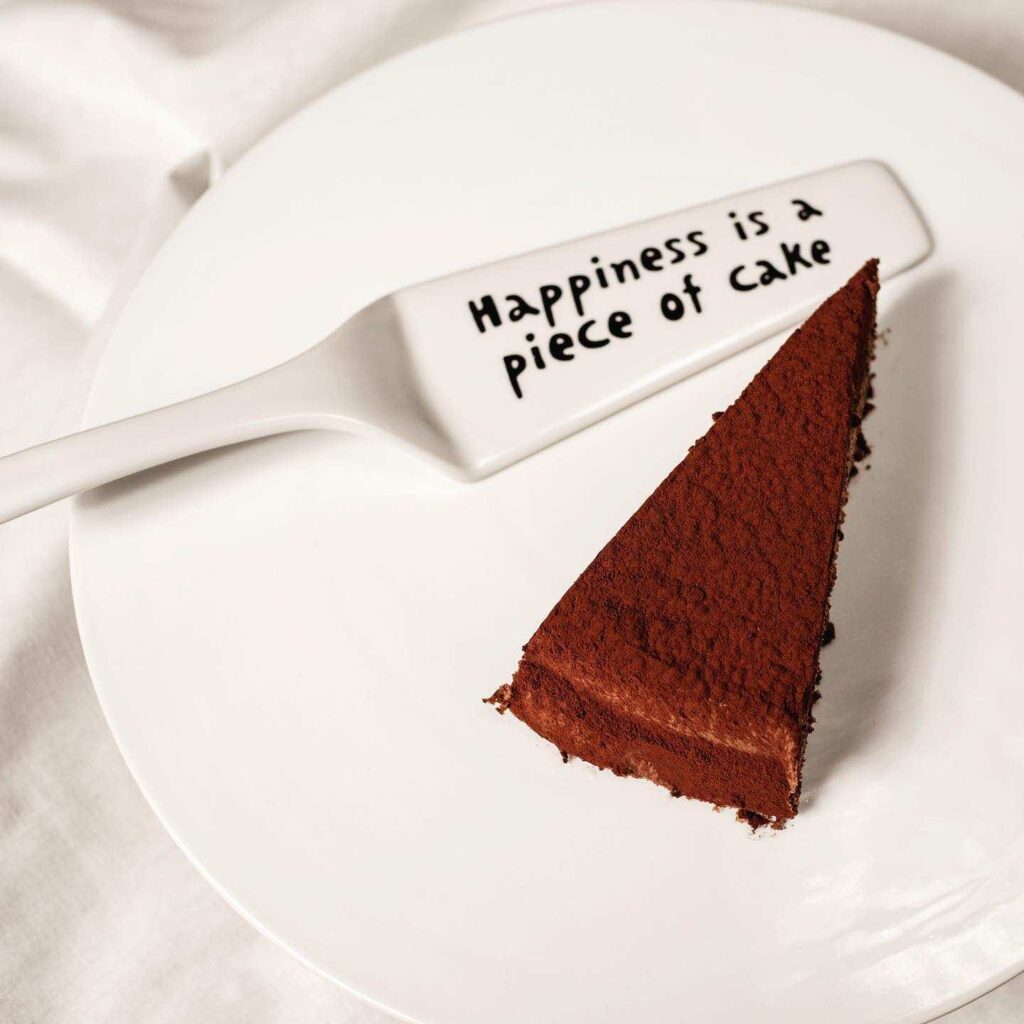 Landeau Chocolate is a renowned pastry shop known for its chocolate cake, often hailed as one of the best in the city!
The cake is crafted from a secret recipe, but it's known to contain a hefty amount of high-quality dark chocolate and minimal flour. The result is a dense, rich, and incredibly chocolaty cake.
Ambiance's Landeau Chocolate is equally impressive. The decor is simple yet elegant, featuring white walls and dark wooden chairs.
If you're a chocolate lover, a visit to Landeau Chocolate comes highly recommended.
Every day: Noon – 7:30 pm
The Barber Factory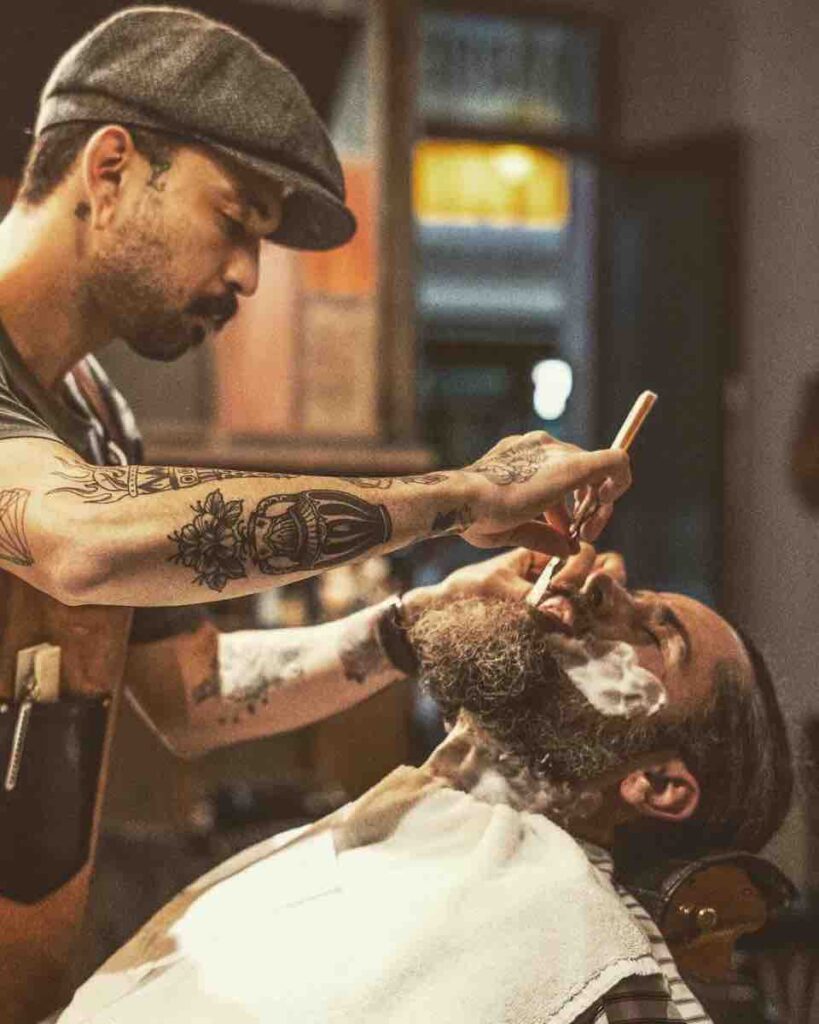 The Barber Factory houses passionate barber artisans who excel in their craft, mastering the art of beard and mustache grooming. They're experts in cutting, shaving, trimming, and maintaining facial hair. They'll help you achieve the look you desire.
The Barber Factory offers an exceptional service experience, providing personalized services and a warm welcome in their salon. They'll also advise you on oils, balms, and combs to care for your facial hair. It's a blend of old-school and modern, all at a reasonable price. Included in the service is a scalp, shoulder, and arm massage – a truly relaxing experience!
A portion of the salon is dedicated to a bar area with tables and a TV for matches. So, waiting has never been this enjoyable. If we may suggest, this could be a perfect activity to include in a bachelor party's half-day itinerary.
Tuesday to Sunday: 11 am – 7 pm
Queen Of Hearts Tattoos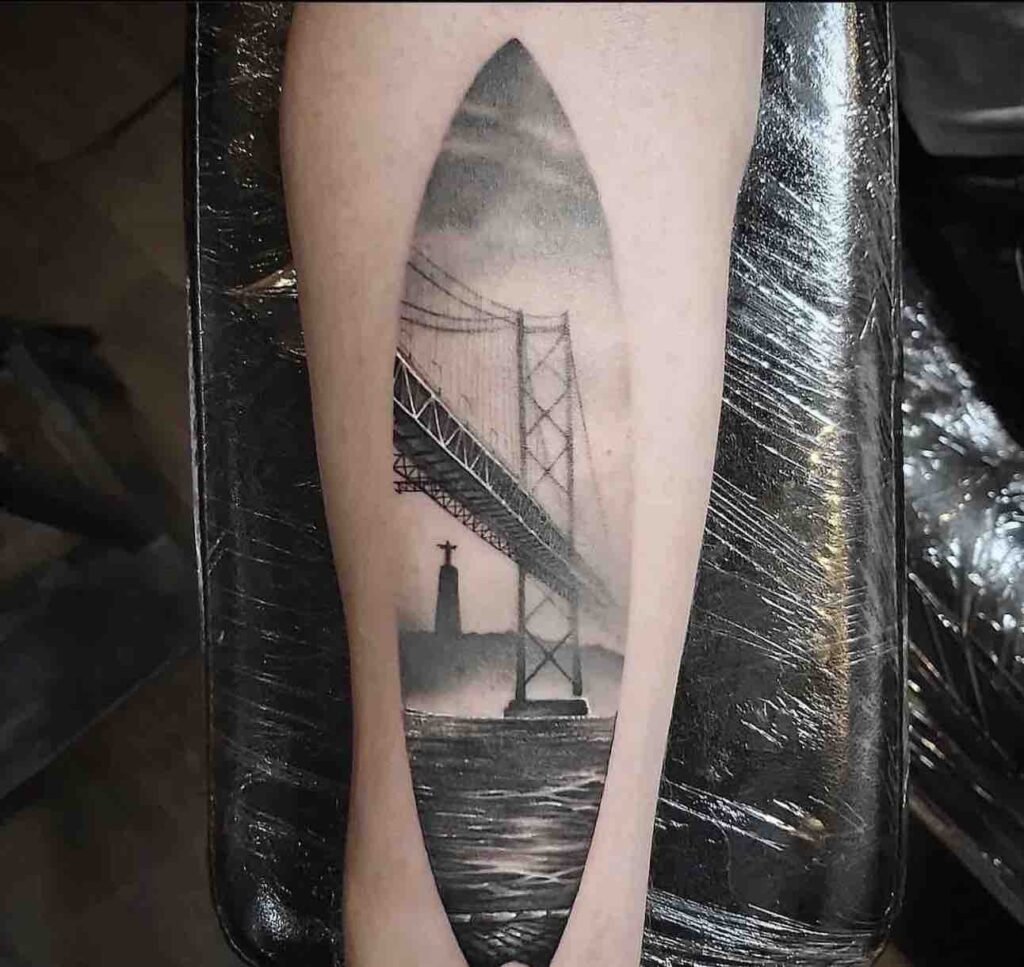 Queen of Hearts Tattoos was established in 2010. They've gathered a team of talented artists offering a wide range of tattoo styles, from traditional to realism, graphic design, and watercolor.
The studio is renowned for its warm and friendly atmosphere, where you're treated with respect and care. The artists at Queen of Hearts Tattoos work closely with you to create unique and personalized designs that match your needs and personal style. They also offer piercing services.
So if you're looking for a trusted place to get an exceptional tattoo in a pleasant and comfortable setting, or if you're in need of a MADE IN PORTUGAL piercing at local rates, Queen of Hearts Tattoos might just be the ideal place for you.
Tuesday to Sunday: Noon – 8 pm
LX Factory Sunday Market
The artisan market at LX Factory is undoubtedly one of the best things to do on a Sunday in Lisbon.
This market brings together a variety of artisans and creators from all over Portugal, offering diverse styles and techniques. You'll find stands selling handmade jewelry, clothing, natural beauty products, illustrations and contemporary art, ceramics, fashion accessories, art books, and much more.
You'll discover a wide range of local artisanal creations while supporting craftsmen and contributing to the preservation of Portuguese artisanal traditions. And for avid music enthusiasts like us, it's a pleasure to stumble upon new live music acts.
Every Sunday: 11 am – 7 pm
Micro Music Club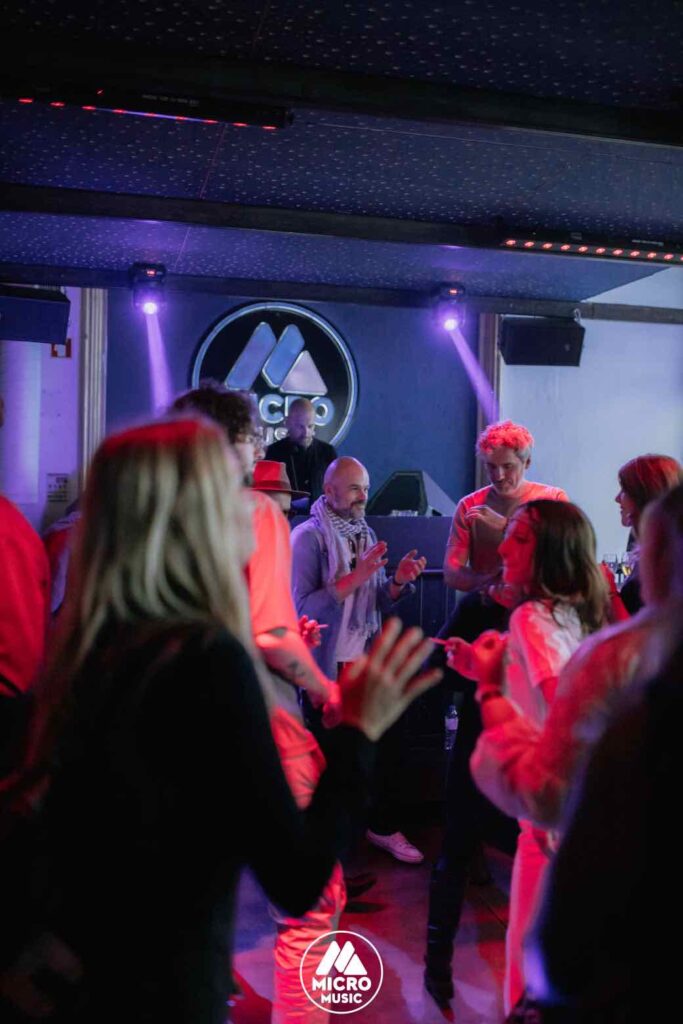 And finally, let's dance at Micro Music Club, located on the second floor of Micro Burger & Music: Food, Drinks & Music🍸🪩. Each weekend welcomes new collectives with disco, house, and electro sounds. The atmosphere is lively and suits all ages. Start your evening with a signature burger and cocktail, then dance it off with a few steps on the dance floor.
Thursday and Sunday: 10:30 pm – 2 am | Friday, Saturday: 10:30 pm – 3 am
Various
Finally, Lx Factory also offers meeting, conference, and event spaces for businesses. If you're looking to organize a professional or creative event, this venue is ideal. You can also participate in courses and workshops on-site, spanning fields such as dance, music, cooking, photography, and art.

R. Rodrigues de Faria 103, 1300-501 Lisboa.
Website | Facebook | Instragram You've gathered by now that the LX Factory is a wonderful place to explore. We recommend adding it to your Lisbon travel itinerary. It fits perfectly before or after a visit to Belém or a boat trip on the Tejo River.
For more information about the city, upcoming articles, and special events, sign up for our newsletter and follow us on Instagram.
For more information about the city, explore our categories:

Lisbon Restaurants
Lisbon Neighborhoods
Street Art
Cultural Venues
Transportation Solutions
Tourist Discoveries

Or utilize our services for a tailor-made program.