Useful links in Lisbon TO WELCOME newcomers.
In this article we will go through all the important steps for a new resident in Lisbon and its district:
Transport,
housing
finding employment,
meeting people,
and some useful applications and websites,…
We hope that all these resources will help you to integrate successfully.
Transport in Lisbon
Public transport in Lisbon
If you're just passing through for a few days or weeks, we recommend you read this article first: Travel solutions
The city of Lisbon and its district are very well served by public transport: trams, metro, trains, buses, funiculars, ferries, etc.
With the €40 VIVA + Shuttle Pass (navegante pass), you can use all these means of transport and even travel to towns in the Lisbon region: Sintra, Cascais, Sétubal, Sésimbra, etc.
You can apply online and you will receive your card 10 days after your application. Or you can apply directly at the Marquês de Pomba station, where you will need to present
Identity card or passport
the completed application form
A photograph of the same standard as that required for identity cards and passports, photo booth at the station.
Cost: 7€ – 15 days turnaround time | express 12€ – 1-2 days turnaround time.
After that, you will have to recharge your card every month directly from machines or in metro or train stations.
We recommend that you use the Citymapper application for timetables. To navigate around the city, you'll need to know the names of your stops.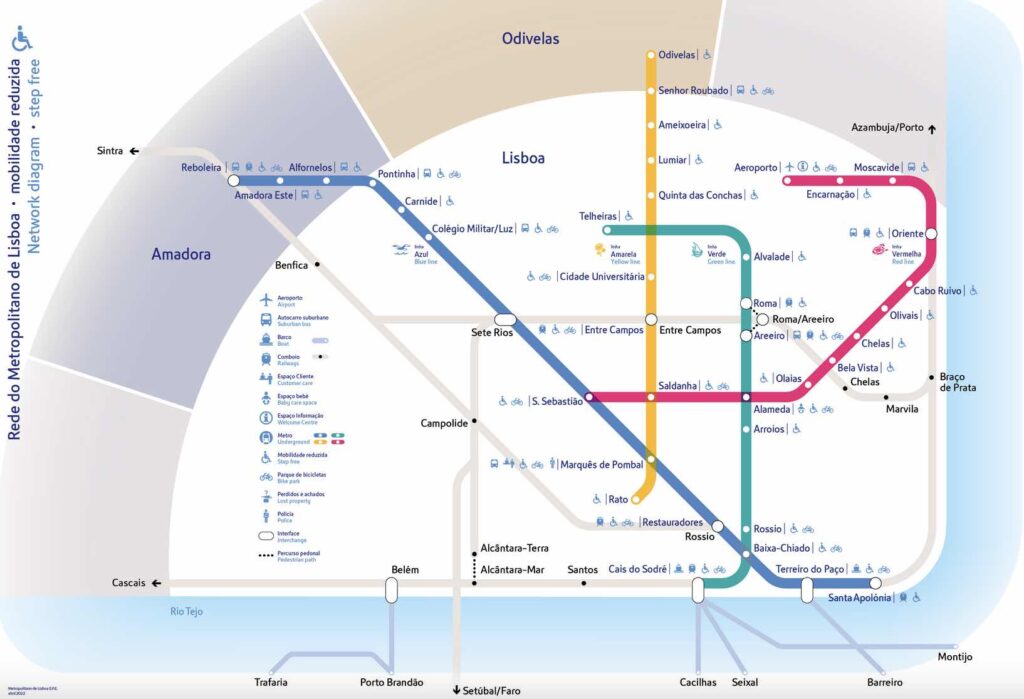 Car and parking
The pass is so convenient that we don't recommend owning a car in the city due to the high cost of parking and the €120 fines.
Long-term residents can apply for free parking in their area by applying online for the free EME Resident Card. The process is quite lengthy, but will save you a lot of money.
You will need to fill in the details of your car (owner's name, vehicle registration, applicant's tax number, contact details, etc.) and then attach the following documents
Driving licence
A document proving your residence in the municipality of Lisbon (a voter's card, a rent receipt or even a bill will do)
The vehicle registration document (equivalent to the French "carte grise").
Only possible for cars registered or in the process of being registered in Portugal.
Parking in the city
Other useful links for Lisbon.
Use this application: Parqist. It helps you find parking in Lisbon and Porto. And this one allows you to pay directly from your mobile phone: E.Park
Taxi | Uber | Bolt
Practical, fast and cheap, especially for couples or small groups, this is a way not to be missed. Plus, you don't have to worry about parking, maintenance or tickets ……
Note: Taxis charge for luggage. Uber and Bolt are good options for people going to and from the airport. If you are arriving at the airport, please note that they will be waiting for you in Car Park 1, not at the entrance (which is reserved for taxis).
Gira" city scooter – electric bike
Plus: they're included in the Shuttle Pass offer.
Minus: the scooters are limited in number and there are special car parks to leave them in, which can sometimes mean a long detour and a waste of time.
In any case, it's a great way to stroll along the banks of the Tejo, from Parques das Naçoes to Bèlem, as there are equipped quays.
Note that if you choose the city's Gira bike, there is an option for €2 per day.
This includes a 45-minute ride, after which you will be charged an additional fee. But if you do 44 min + 44 min + 44 min, you'll still be charged €2. Here's all the information: Gira website with parking map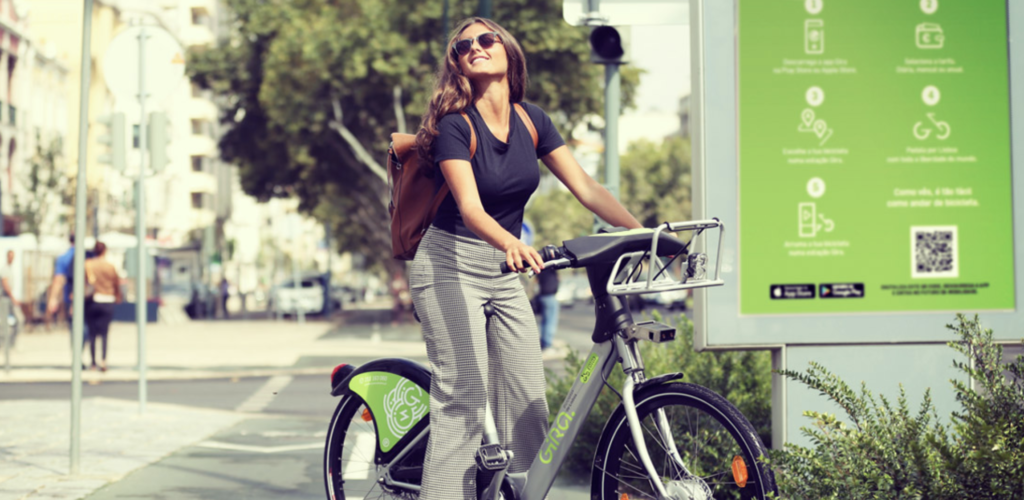 Getting around Portugal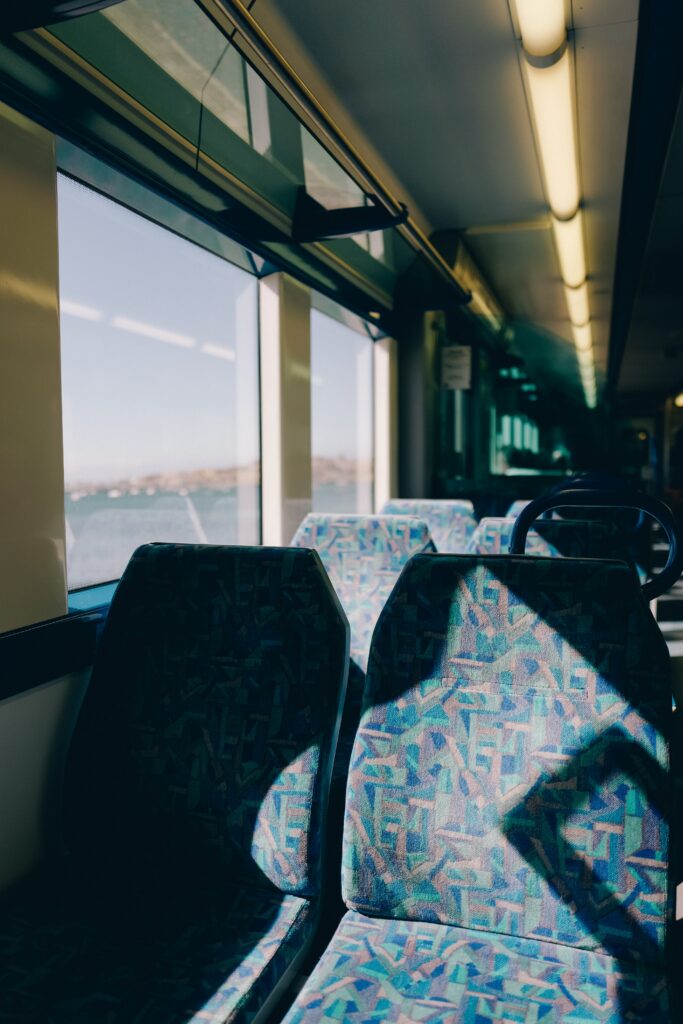 Economical, ecological, fast and comfortable, the train is a means of transport not to be missed when discovering the country. Here's a map of the places served: mapa-servicos.
Buy your tickets in advance to take advantage of preferential fares.

By bus
Flixbus offers unbeatable prices for travel throughout Portugal. Here are the cities you can reach.
Car sharing – "Boleia
No efficient blablacar here.
The Portuguese use Facebook to travel cheaper.
As regular users of these groups, we can assure you of the seriousness of the people involved.
The big advantages:
You can see the profile of your driver
Pay less and only at the end of the journey
Access to cities without railway stations or airports
You will meet mostly Portuguese people.
Some groups:
Car Hire
You should be aware that private car hire is not permitted in Portugal.
You'll need to use a professional agency. We recommend that you use the price comparison site Rentalcars, where you'll find unbeatable deals.
Finding accommodation
Finding accommodation can sometimes be a nightmare. The city, a victim of its own success, has seen rental prices skyrocket and it's not uncommon to have to live in a shared flat just to get by.
You should expect to pay at least €400 for a room, although the average cost in the centre is closer to €450/500, often with a deposit of one or two months.
If you want to rent a room on your own, you'll need to provide the following information
NIF (tax number)
Identity card/passport
2 months deposit or more
1st month's rent
A fiador/guarantor
Work contract
and a tax return or bank statement.
The key words for your search are QUARTO (room), CASA (house), APARTAMENTO (flat).
Some good sites:
Don't forget to set up alerts!
Some Facebook groups

You'll have plenty to do. Don't forget to check out the Market Place and, above all, watch out for scams!
Youth Hostels
If you're already in Lisbon and need a budget option, hostels could be a good place to stay. We personally like Destination Sunset and Selina Secret Garden.
Job hunting
If you're over 18, of European nationality, have a degree and speak a few languages, such as French (of course), English or German, we recommend the EXPAT-U recruitment agency.
Cyril Hauchard, recruiter for several call centre agencies, is the person to contact!
He'll not only be able to offer you vacancies that match your profile, he'll also be a real administrative ally when it comes to settling in.
Cultural calendar and activities in and around Lisbon
On this website, of course! Subscribe to our newsletter and don't miss any of our new articles.
You can also follow us on our social networks:
Our Facebook group and page, as well as our Instagram stories and headline content.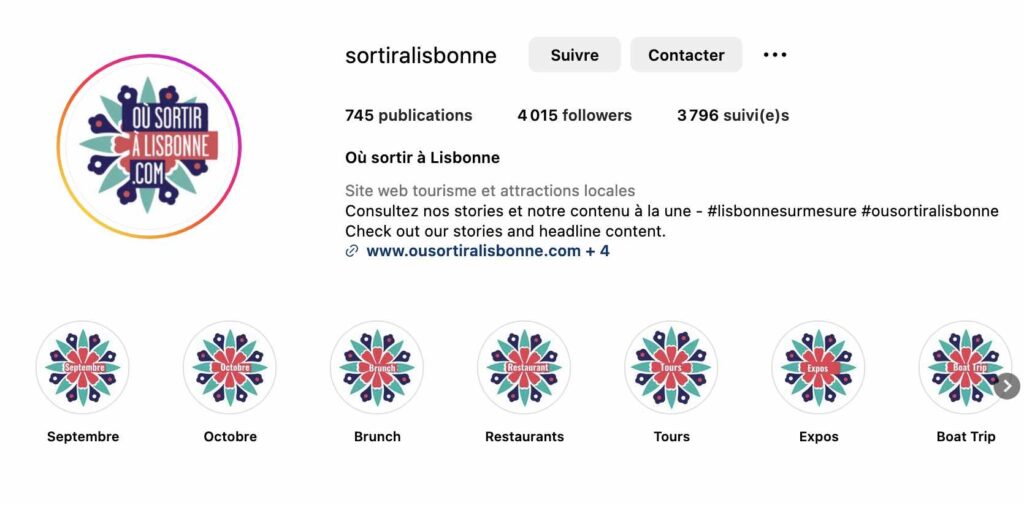 Mutual assistance and Francophone encounters in Portugal
We invite you to join our WhatsApp group, which has over 600 members. The participants are friendly and always available to answer your questions or to share a moment over a drink.
Secondhand
Facebook groups for finding good deals on furniture or other items:
And here's a donation group, because in life, it's not all about money: "I give it to you if you come to pick it up."
Epilogue:
Our article concludes here but is regularly updated as we make new discoveries. We hope this information is helpful to you.