Christmas Markets and Attractions in Lisbon 2023🎄🌟
Welcome to the holiday magic in Lisbon in 2023! Immerse yourself in the festive spirit with our exclusive article on "Christmas Markets and Attractions in Lisbon."
Explore the Portuguese capital and its district transformed into a true winter paradise, adorned with sparkling markets, illuminated streets, and a warm atmosphere.
The featured markets are:
Market Rossio 🚂
November 17 to December 23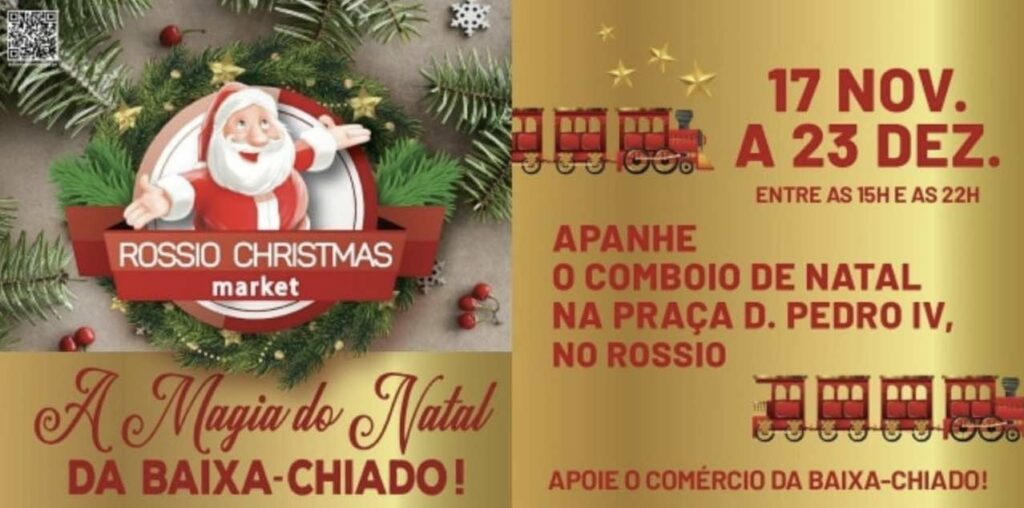 Hundreds of artisanal stalls are showcased, featuring the main attraction, the free Santa's Little Train. For enthusiasts of local products, head to Praça da Figueira, hosting the Christmas Gourmet.
📍Praça Dom Pedro IV
🎟️ Free
Mercado de Natal Campo Pequeno 🎁
November 30 to December 3 and December 7 to December 10

Arguably Lisbon's Christmas market with the most gift ideas. Design, fashion, jewelry, decoration, games, books, illustration, art, photography, plants, gourmet, and wines.
📍Praça de Touros do Campo Pequeno
🎟️ €2, including €1 worth of consumables
Wonderland 🎡
November 30 to December 31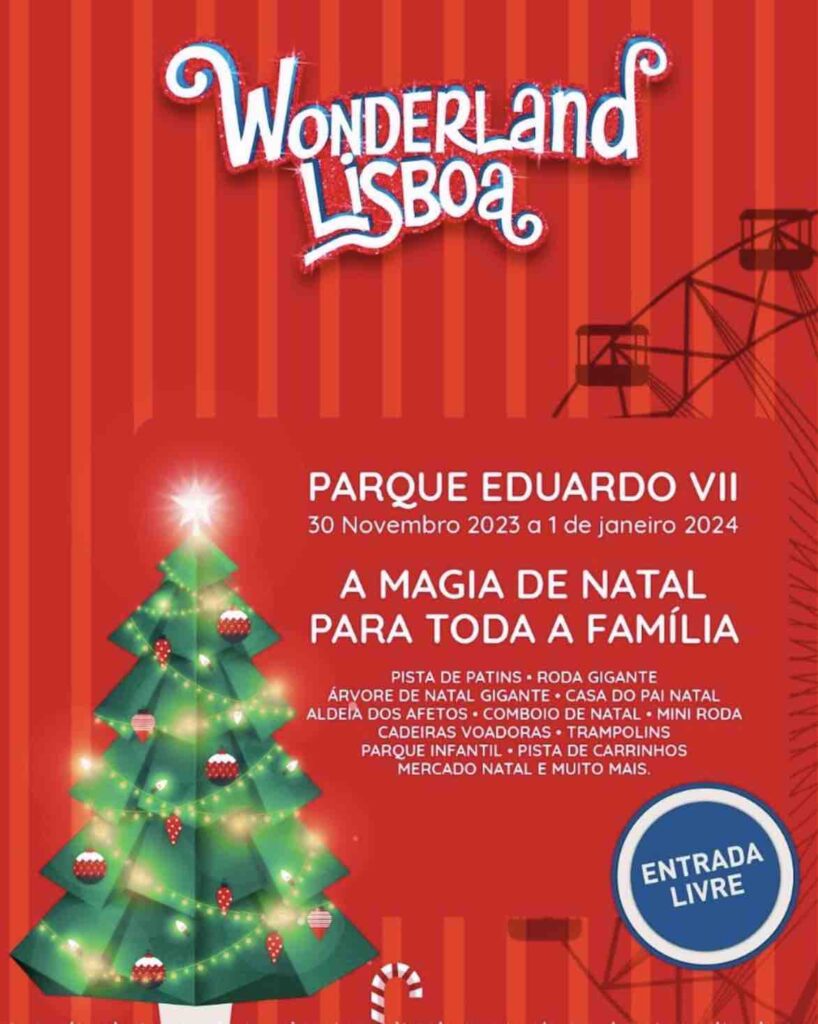 Enjoy numerous concerts and activities, with broadcasts on national television. A skating rink, a carousel 🎠, and our favorite activity: The Ferris Wheel 🎡 with its incredible view of Lisbon.
📍Parque Eduardo VII
🎟️ Free
Cascais Christmas Village 🎅
November 30 to January 2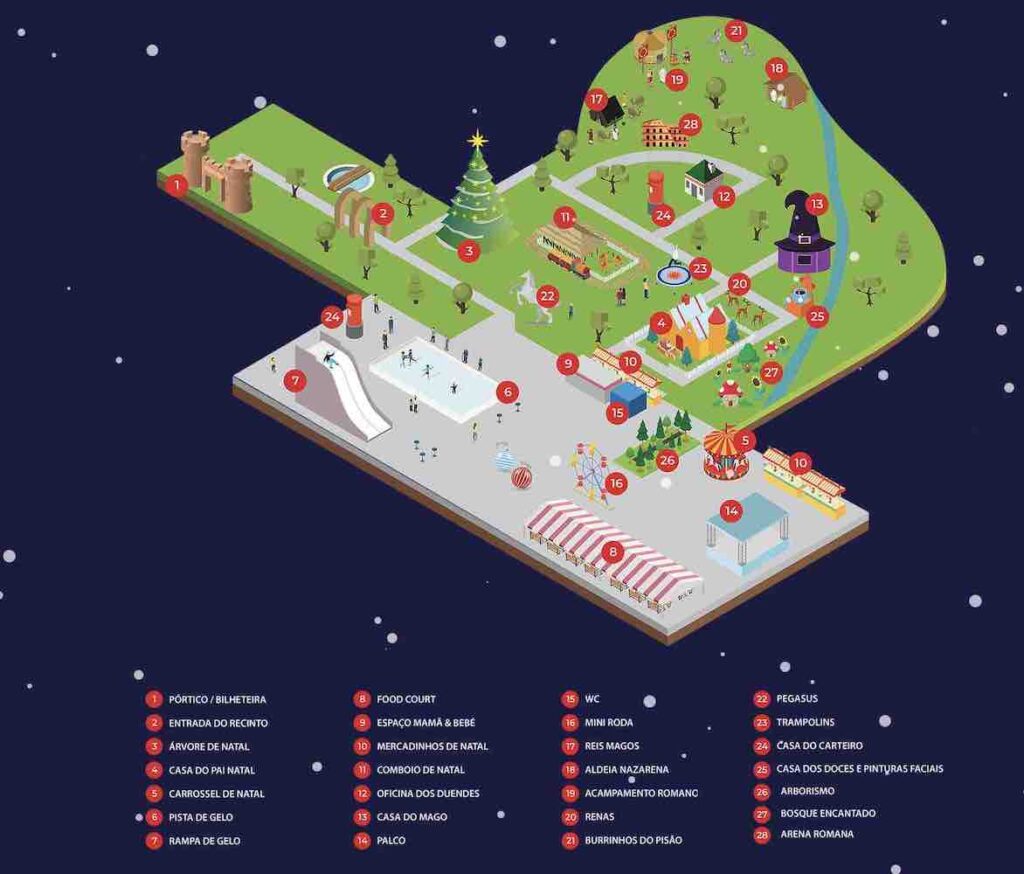 Dive into an enchanted world where the magic of Christmas unfolds. Cascais has created an extraordinary Christmas refuge, transforming the beautiful Parque Marechal Carmona into a real amusement park beyond imagination.
Discover sparkling lights, savor diverse culinary delights, and let yourself be carried away by magical performances. Explore Santa's House and delve into the mysterious Enchanted Forest. It's a place where memories are made, children dream awake, and families reconnect. Cascais Christmas Village invites you to experience a memorable celebration, a magical experience not to be missed! 🎄🌟✨
📍Parque Marechal Carmona
🎟️ Children aged 3 to 11: €10.00
12 years and older: €12.00
Senior (65 years and older): €10.00
2 adults + 2 children: €40.00 – 3 children: €49.00 – 4 children: €58.00
Alvalade ⛪
December 6 to December 17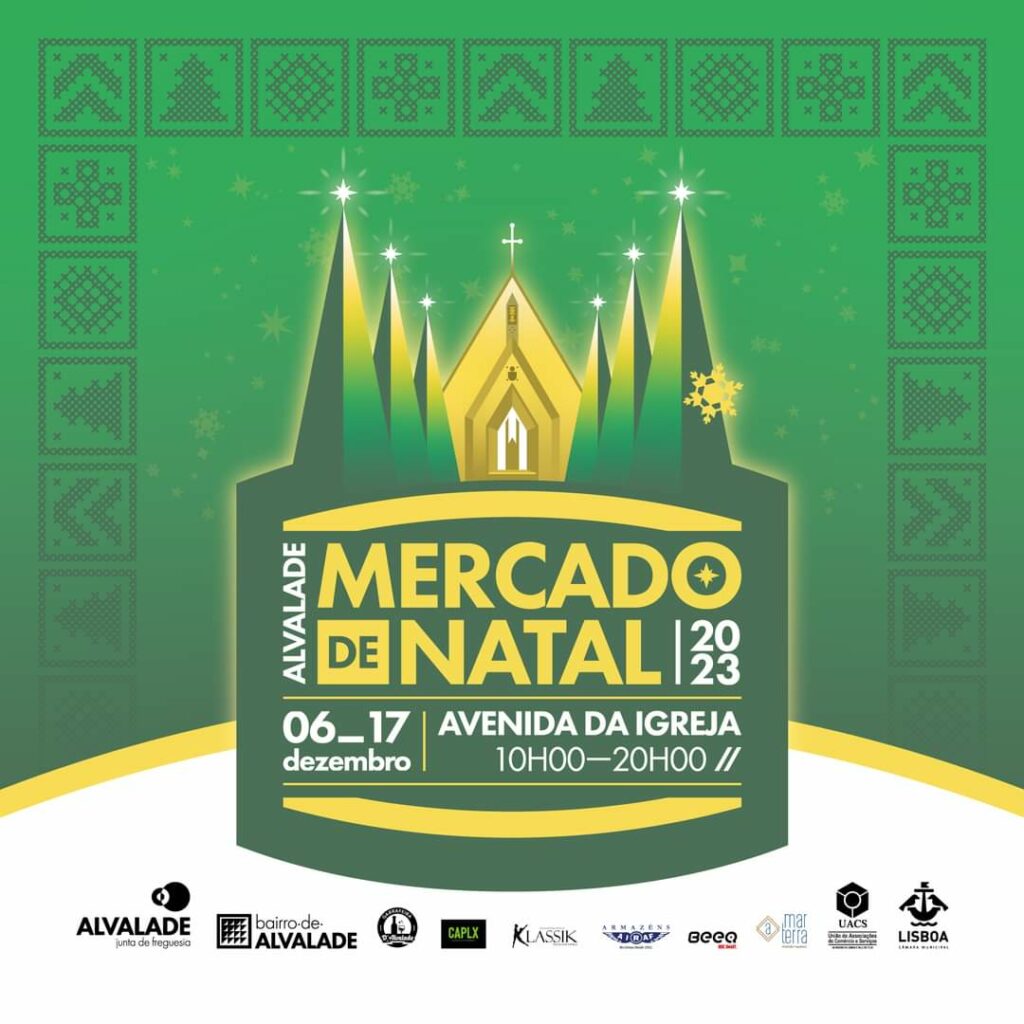 Stalls, street performances, gastronomy, and Santa's House make this one of Lisbon's popular Christmas markets.
📍Avenida da Igreja
🎟️ Free